Don't shy away from asking for payment at the appointment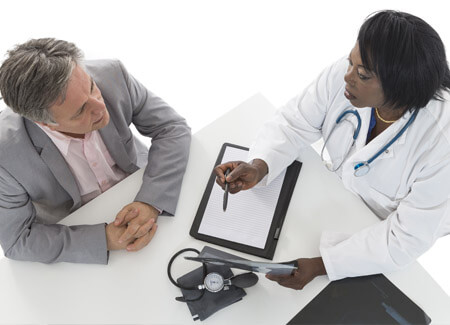 In the past, we've discussed the many benefits of getting your front desk staff into the habit of requesting upfront payments from patients. Taking this head-on rather than relying on a passive billing system can boost your revenues, and give patients the opportunity to address problems early.
How do you put this into practice? One important component is knowing what to say in any situation; that way the front office staff feels comfortable and confident.
Scheduling the appointment
After confirming date and time, talk the patient about your payment policy in a nutshell: "Payment is due on the day of the appointment."
Or, "Your co-pay is due on the day of the appointment."
Here, it will be helpful to have enough information to give patients an estimate of what they may expect to pay. Inform them of any potential discounts your offer for paying early. For past patients still carrying a balance, state the amount and remind them that this payment, along with their upcoming appointment costs or co-payments, are due on the day of the visit.
At the appointment
For patients with insurance, take time to discuss with them before they leave the clinic what is covered by insurance, what is not and what is owed.
For example: "We just contacted your insurance company, and the procedures are covered under your plan. However, we need to let you know that according to your policy, you are still $565 away from meeting your annual deductible. After applying the provider discount, your responsibility today is $175; this will be applied to your deductible. We do require payment on the day of the appointment. Will you be paying with cash, credit card or by check?"
Past-due amounts
When you're still providing care to patients who are past-due, written communication is important, but don't stop there.
Need collection help?
Call us at 1-800-279-3511 to REQUEST PRICING!
Brian Eggert is a business development specialist and writer for IC System, one of the largest receivables management companies in the United States. With 18 years in the collection industry, Brian's experience includes operations, client service, proposal writing, blogging, content creation, and web development.