Insurance paying too little? Don't accept it. Negotiate!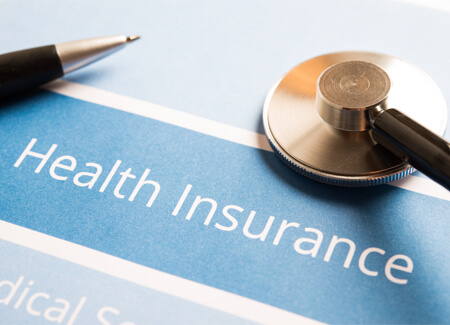 Getting the insurance company to come to the table and actually negotiate provider reimbursement rates can feel like attempting to scale a 30-foot cement wall without equipment. This is especially true when the payer just tosses over a slate of rates that undercuts the value of your work. But it turns out if you accept the offer and walk away with a shrug, you are undercutting your practice's potential earnings.
"I think payers put up hurdles to intentionally wear down a busy practice administrator or physician who still sees patients," consultant Marcia Brauchler tells the publication Medical Economics in a recent article, "Tips to Make Every Payer Negotiation a Success." "Probably 95 percent of practices go away when they are told 'no.'"
Even if you are a small practice, don't take no for an answer. There are, in fact, ways to scale that wall and make a convincing argument to land a place at the negotiating table.
But first, it's important to understand that persistence is key. In fact, Brauchler says you need to make at least 20 attempts to talk to someone to negotiate. Otherwise, you've given up too early. Here are a few key takeaways:
Don't concern yourself with size: If you take time to look, you'll discover ways the practice brings value to the insurance network and helps both payers and patients control costs. Do a deep dive and create a detailed analysis on your role in minimizing the costs. Do you have weekend or evening hours to keep patients out of the emergency room or urgent care? Does your practice serve a specific community, such as a government entity or a major employer? Create a document with an executive summary to have at the ready.
Build your data: As you create your report, draw from your medical billing code data to get a picture of which services you provide and how often, Brauchler says. Drilling down on these data points can help you prioritize which payers you will spend your efforts pursuing. Or you can use the data to demonstrate your value to the network and your role in keeping costs down. Perhaps your practice offers a service or specialty, or perhaps you serve a major employer or governmental entity.
And then, persevere: This is the tough part. You'll have to do some digging to edge your way up the insurance company's corporate ladder, past the client-facing representatives, before you reach someone who actually has the leverage to negotiate with you. Brauchler has some tips, such as asking for higher-level contacts from your colleagues, or looking at last year's documents and reaching out to the person who actually signed the contract.
Payers are important to your practice's financial stability. It's in the payer's best interest to see you give up. Don't settle for the boilerplate insurance contract and fight for a place at the negotiating table.
Need collection help?
Call us at 1-800-279-3511 to REQUEST PRICING!
Brian Eggert is a business development specialist and writer for IC System, one of the largest receivables management companies in the United States. With 18 years in the collection industry, Brian's experience includes operations, client service, proposal writing, blogging, content creation, and web development.