Closing the Books
Welcome to Closing the Books, a podcast by IC System, your trusted subject matter expert for debt collection solutions. Join us as we discuss the biggest trends and topics in debt collection and explore account recoveries in an uncertain future.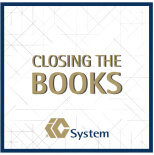 Closing the Books: What Businesses Should Seek Out when Choosing a Collection Agency
Sep 15, 2020
Debt collection isn't new business. It has evolved dramatically since IC System's founding over 80 years ago. With regulations, technology and a changing economy, organizations need a debt collection partner they can trust. Bryan Campbell, Business Development Manager of IC System, shared his expert advice for those that need help with receivables.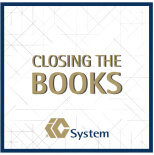 Closing the Books: A Different Approach for Collection Agencies
Aug 27, 2020
John Erickson, President and CEO of IC System, believes there's a compassionate way to approach the collection agency business.
Need Something More?
We offer effective solutions for businesses looking to collect on their past-due accounts. We will work with you to find the best solution that gets you your money back and maintains your customer relationships. Reach out to us today!
Contact Us