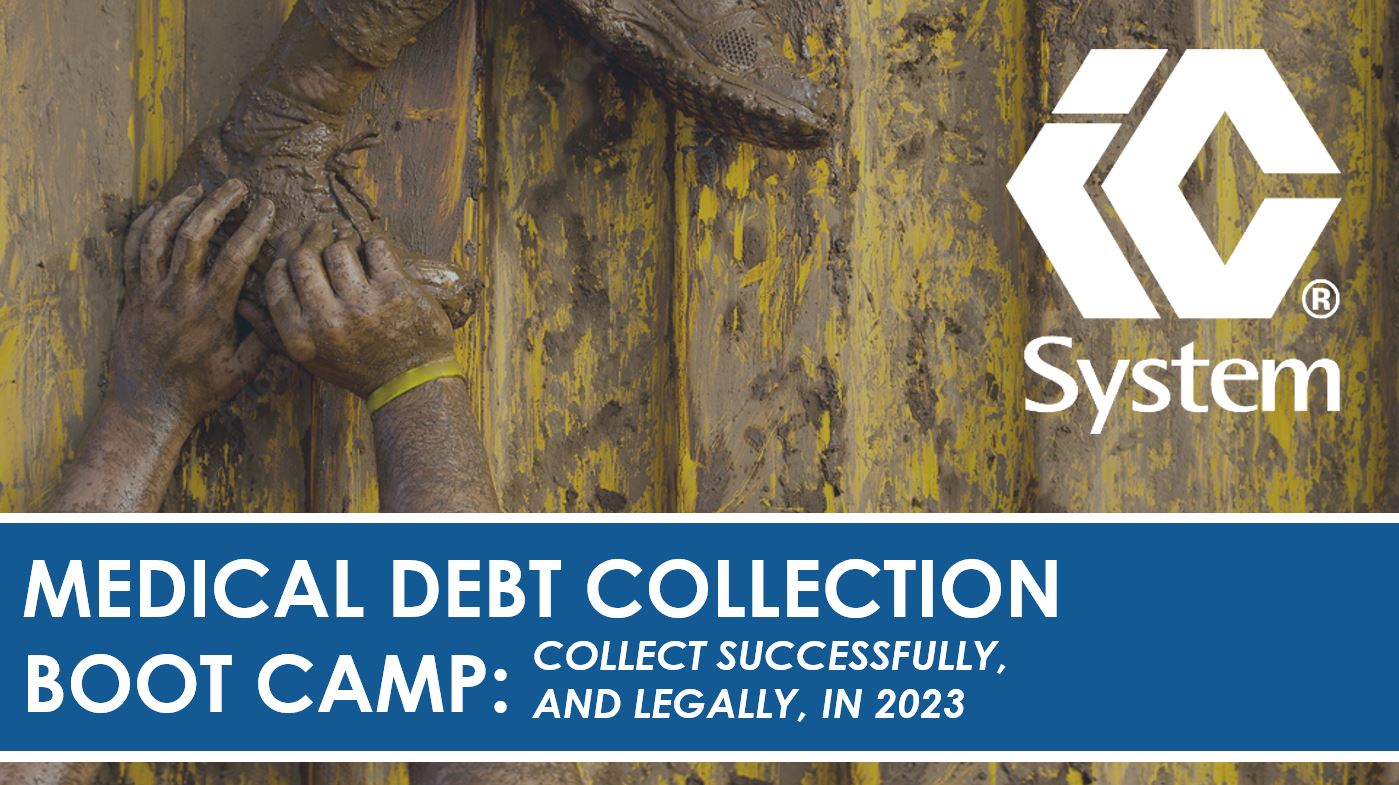 The medical debt collection industry has been rocked by Regulation F, new changes to credit reporting requirements, and other regulatory changes.
Michelle Dove, IC System's General Counsel/Chief Compliance Officer, and Kristina Gursky, IC System's Director of Healthcare Client Success, lead this medical debt collection boot camp and will help prepare you for the current and future challenges in debt collection.
Their discussion answers these questions:
• Is it safe to credit report given the new regulations from the CFPB?
• How will these changes affect debt collection revenues in the future?
• What collection strategies can organizations implement to find more revenue?
Listen to the roundtable discussion with IC System subject matter experts and learn how to overcome the obstacles your healthcare organization will face in 2023.
The roundtable was hosted on November 29, 2022, by athenahealth, a network-enabled services company with a vision to build a national health information backbone to help make healthcare work as it should. Learn more about how IC System integrates directly with athenahealth.