Dental Debt Collection Services
Focused on Dental Collections
The dental industry is complex and becomes more challenging all the time. DSOs, dental groups, and private practices need a dental collection agency that understands the intricacies of dental billing to recover more and get you paid faster. IC System is partnered with Sikka Software Company to bring dental offices a dynamic solution to your recovery needs.
Dental Collections Experts
Our Experience
We understand your financial challenges. IC System is an expert in debt collection for dental practices. Our more than 6,000 dental clients represent an average tenure of 16 years.
We partner with dentists, dental service organizations (DSOs), and dental equipment organizations. We service multiple tiers: primary, secondary, and tertiary.
Dental Collection Specialists
Your patients will appreciate our knowledgeable and friendly service. Our highly trained patient financial representatives work out of our Patient Account Resolution Center (PARC) in St. Paul, Minnesota. Representatives in the PARC follow HIPAA and HITECH guidelines, and they specialize in helping your patients navigate the complex world of dental billing—all while maintaining your patient relationships.
Certified Experts
Your dental collections agency should understand dental billing to be able to speak with your patients intelligently. IC System's staff includes subject matter experts who work closely with the Healthcare Financial Management Association (HFMA) and the American Association of Healthcare Administrative Management (AAHAM).
Our managers have been certified in the HFMA's Certified Revenue Cycle Representative (CRCR) Certification Program and AAHAM's Certified Revenue Cycle Specialist (CRCS).
Contact Us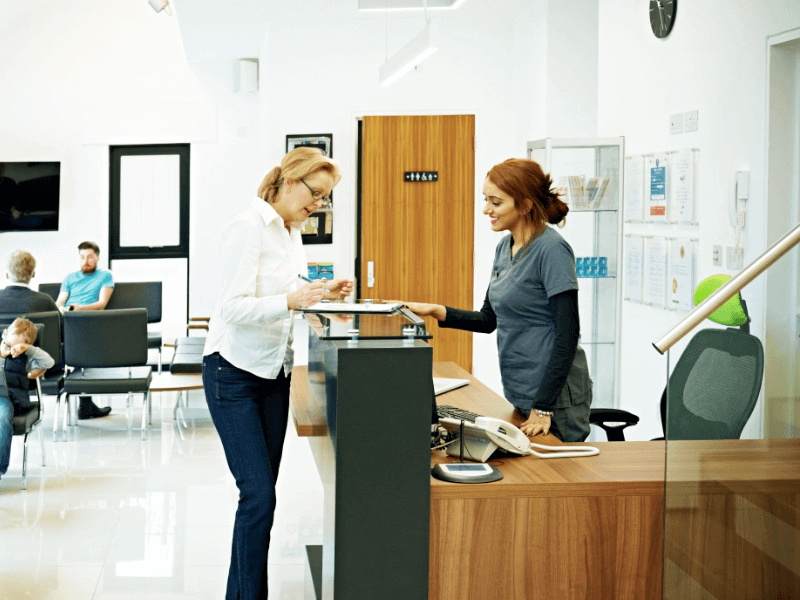 Recovery Plans for Any Size
Your office will recover more revenue with IC System's early-out, primary, secondary, and tertiary dental bill collection services. With tools like credit reporting and credit report monitoring, which notifies us of important changes in the patient's credit status that may indicate an ability to pay, we supply innovative solutions.
Streamline your accounts receivable processes and focus on the work you do best. IC System's dental practice debt collection agency services will do the rest.
Recovery Plus
Get paid fast by using Recovery Plus, the most effective collection plan from IC System. Our patient-friendly collection efforts will clean up your accounts receivable and maintain healthy relationships with your patients.
You keep 100% of recovered money during the initial letters-only phase, where we charge as low as $9 per account. In the secondary collection phase, you pay a competitive flat rate for debt collection services—and we charge half the industry average because our letter method is so successful!
---
Credit reporting*
Analytical modeling for maximum recoveries
Skip tracing
Direct letters
Patient-friendly calls
*Credit reporting available only on qualifying accounts
Pricing & Program Overview
Premier Collect
Premier Collect is a contingency collections plan ideal for offices seeking payment on past due accounts. The collection agency fees for this debt recovery program are contingency-based, adjustable based on your business needs.
---
Credit reporting to the major bureaus
Credit monitoring
Attorney referral services in which payment demand contacts are made by an independent attorney
Litigation referral services if you decide to take a consumer to court
Pricing & Program Overview
"I am extremely happy with your company. Your staff is very helpful and quick to handle all my problems. I love the fact that you have the 'skip trace' service and that you are also dealing with the bankruptcy matter."

Mark G. Pelletier, DDS, PA
"We have been with the company for over 15 years now and I have checked around and am happy to say for our volume, IC System has been the best. Whenever I call, everyone is helpful and ready to do their part to answer my questions about specific accounts."

Strafford Dental
"Every time I call IC System with a question I get a courteous and friendly response.  I definitely feel you work for our practice and are there to help us."

MacDonald & Tyska Orthodontics
SIKKA
Your staff will save valuable time because IC System's dental debt collection services allow you to send accounts instantly through SIKKA. Dozens of dental collections management systems link directly to SIKKA, and then IC System, to streamline your revenue recovery.
You benefit from IC System's partnership with SIKKA:
Streamline existing office processes by automatically sending dental office office debt collection
Connect your patient data directly to IC System for instant account submittal
Save time by eliminating the time-consuming task of manually entering debts and submitting payments
Increase your revenue by standardizing procedures and unpaid dental bill collection timelines
Your Patients Will Have a Positive Experience
IC System communications have resulted in just one CFPB complaint per 93,345 healthcare contacts, a rate of 0.00107%.
Our CSAT process helps ensure that revenue recovery on your behalf remains high and complaint volumes stay low.
IC System also records all communications and regularly evaluates the conduct of our representatives to ensure a positive patient experience with our collection agency for dental offices. We score calls on our 1 to 10 grading scale (10 being the best). Our data shows that patients are almost twice as likely to pay on calls with a score of 10 than those with a score of 7. This suggests the better the patient experience, the higher the likelihood of payment. In other words, it pays to create a positive patient experience!
Competitive Pricing for Every Business
Our economical rates and patient-friendly approach make our debt collection services not only a powerful tool but also an effective way to help preserve your valuable patient relationships.
Your comprehensive pricing request will include the following:
No cost pricing quote for your IC System services
Materials to help streamline your accounts receivable
A sample IC System agreement
Follow-up plan to improve future recoveries
Get In Touch
We'll help you identify the next steps to overcome dental accounts receivable challenges. Fill out our form or call 1-800-279-3511 to learn more about our dental collection agency or request pricing.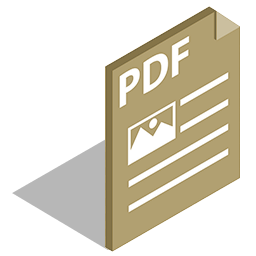 Want to Learn More?
Download our dental collections overview PDF for additional information.
Download Now