Dental Debt Collection Services
A Debt Collection Agency that Understands Dental Offices' Needs
If you work in dentistry, you know the importance of getting to the root of a problem. When patients have not paid their bills for your services, dealing with dental debt collection on your own can lead to wasted time, dead ends and frustration. IC System's simple and ethical debt collection service helps you focus on your practice while recovering income owed to you.
Online Debt Collection Tools that Positively Impact Your Small Business
Whether your dental practice is private or part of a clinical organization, IC System has developed resources that make debt collection services simple. Our customizable, ethical, and consumer-friendly approach to dental debt collections helps you recover past-due income in a way that benefits both your practice and your customers. With IC System, you'll have access to:
Intuitive tools: organize patient data faster, send debts automatically
Access to nationally licensed experts
Reduced time and effort (on your end) put toward debt collection tasks
Faster access to statements and status of accounts.
See How It Works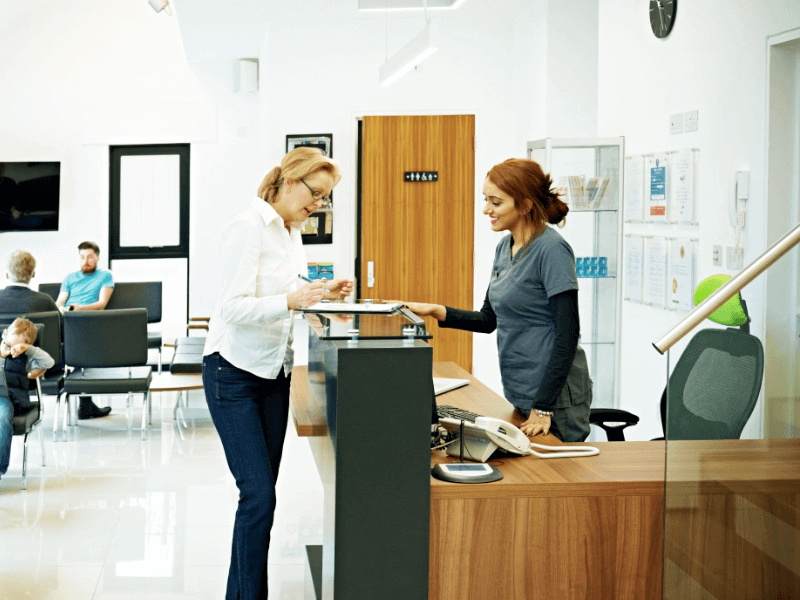 Recovery Plans for Any Size Practice
Whichever service package you choose, you will save time and labor costs by leaving the organization, planning and execution of dental payment collection to us. Many dental practices underestimate the burden that comes with keeping track of payment statuses, follow-up notices and necessary legal action for unresponsive patients. As an experienced dental collection agency, we have the skills to get your patients' attention and maintain your business relationship with them if at all possible following payment.
"I am extremely happy with your company. Your staff is very helpful and quick to handle all my problems. I love the fact that you have the 'skip trace' service and that you are also dealing with the bankruptcy matter."

Mark G. Pelletier, DDS, PA
"We have been with the company for over 15 years now and I have checked around and am happy to say for our volume, IC System has been the best. Whenever I call, everyone is helpful and ready to do their part to answer my questions about specific accounts."

Strafford Dental
"Every time I call IC System with a question I get a courteous and friendly response.  I definitely feel you work for our practice and are there to help us."

MacDonald & Tyska Orthodontics
Unsure Where to Start?
To recover what is owed, you need a small business collections partner who works with consumers, negotiates payment, and maintains your customer relationships.
IC System is big enough to meet your needs through our variety of resources and innovative technology, yet small enough that we can provide fast, tailor-made solutions. Your practice is one-of-a-kind, your debt collection should be as well.
Discuss your needs with our team to discover how to get started in recovering past-due accounts.
Let Us Help