Healthcare & Medical Debt Collection Services
Focus on Healthcare Collections
As a healthcare provider in a health system, physician group, or private practice, it's a challenge to find a collection agency partner that understands the intricacies of your industry and can speak intelligently to patients about healthcare billing collections.
To ensure patients remain happy, and your organization meets revenue goals, you need a medical collections agency that cares about patient experience and delivers superior performance that improves your revenue cycle.
Medical Collections Experts
We understand your challenges and will help you overcome financial pressures. IC System is an expert in healthcare billing collections. Our more than 4,000 healthcare clients represent over 70% of our client mix and have an average tenure of 16 years.
We work with your practice management companies to provide easy onboarding through Epic, athenahealth, eClinicalWorks, Cerner, McKesson, AdvancedMD, and many others. Our experience ranges from self-pay to tertiary inventories and everything in-between.
Whether your focus is general healthcare, behavioral health services, pediatrics, radiology, orthopedics, medical equipment, or another specialty, we understand your revenue recovery needs.
Commitment to Patient Advocacy
Your patients will receive positive, empathetic service. Our highly trained Patient Financial Advocates work out of our healthcare-focused Patient Account Resolution Center (PARC) in St. Paul, Minnesota. Representatives in the PARC follow HIPAA and HITECH guidelines, and they specialize in supplying a positive experience to help your patients navigate the complex world of medical billing and healthcare collections.
Contact Us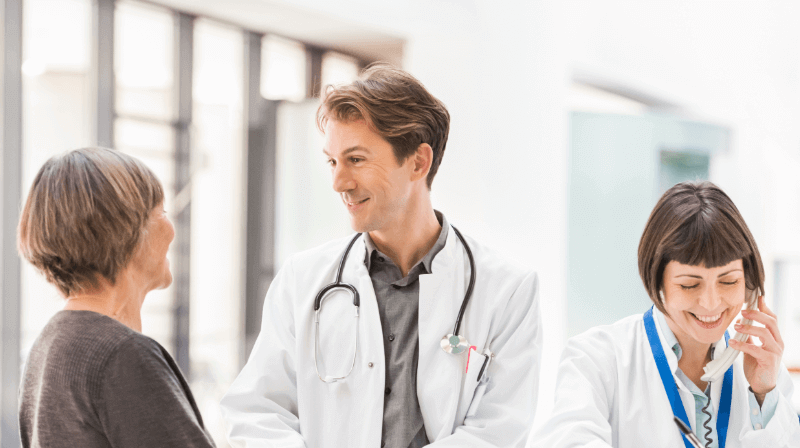 Medical Collection Services for Any Size Practice
Do you have accounts receivables (AR) that are over 90 days old? Is your revenue dropping because netback is low? IC System can help. We're experts in primary, secondary, and tertiary medical collection services. With optional debt collection services like credit monitoring to notify us of important changes in the patient's credit status, we supply innovative healthcare collection solutions and higher recovery rates.
IC System is proud to be a medical collection agency that streamlines your healthcare accounts receivable and allows you to focus on the work you do best.
Maximize Customer Relationships
with IC System Small Business
Collection with a Compassionate
Approach
Get Started Online
"You provide excellent service on a consistent basis."

Louisville Plastic Surgery
"I like that IC System isn't just a collection agency. It continues to educate its clients by hosting monthly webinars."

Aurelia | Anthony P Terrasse MD
"You are always very efficient in collecting our outstanding debts and always available to answer any questions we have. Very good customer service skills! We look forward to many more years of your service."

Mora Surgical Clinic
"Very polite and helpful customer service reps.  Prompt and accurate reporting on account.  Online tools is very helpful."

Dr. Jose Alanis-Amezcua
"I love being able to view accounts, submit accounts, report payments, etc. online.  It is so convenient.  I appreciate our monthly reports for a quick overview.  Phone staff are always helpful."

Drs. West & Burkhardt
Commitment to the Patient Experience
IC System communications have resulted in just one CFPB complaint per 93,345 healthcare contacts, a rate of 0.00107%. Thanks to our CSAT process, we've been able to ensure that revenue recovery remains high and complaint volumes stay low.
What separates IC System from other healthcare collections agencies is that we records all communications and regularly evaluate the representative conduct to ensure a positive patient experience. We score calls on our 1 to 10 grading scale (10 being the best). Our data shows that patients are almost twice as likely to pay on calls with a score of 10 than those with a score of 7. This suggests the better the patient experience, the higher the likelihood of payment.
Certified Experts
Your medical collections agency partner needs to understand the complex healthcare industry to succeed. That means they should understand self-pay, primary, secondary, and tertiary inventories. Our staff includes subject matter experts who work closely with the Healthcare Financial Management Association (HFMA) and the American Association of Healthcare Administrative Management (AAHAM).
Our healthcare managers have been certified in the HFMA's Certified Revenue Cycle Representative (CRCR) Certification Program and AAHAM's Certified Revenue Cycle Specialist (CRCS).
IC System's Director of Healthcare Account Management, Kristina Gursky, holds a seat on AAHAM's newly formed National Patient Financial Advocate Task Force, putting our healthcare collection agency at the forefront of new standards and practices.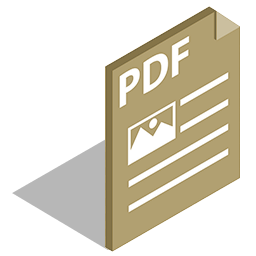 Need Collection Help?
Download our 10 Tips for Navigating Healthcare Collection Calls PDF to start improving your recoveries.
Download Now