Your Inventory at Your Fingertips
IC System's Client Portal links you to a secure and convenient way of managing your outstanding receivables. Maximize the speed and efficiency with which your debts are worked by utilizing our free and easy-to-use online tools.
Our Client Portal is USER-FRIENDLY, with an intuitive platform and several support resources. And if you ever have questions, we offer a Help Center that includes detailed answers to your questions.
Our Client Portal is SECURE. Access to our online tools is strictly controlled and strong-password protected. Any information you submit is highly encrypted.
Our Client Portal EMPOWERS you to submit accounts, manage your inventory, generate reports, and view statements to help you track and update your accounts.
Client Portal: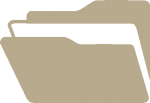 Submit Accounts
Entering your debt via the Client Portal is easy, saves time, and ensures accounts are worked within one business day of entry. (If you want to submit a larger inventory of accounts, or plan to submit upwards of 100+ accounts per month, ask about submitting your accounts via secure file.)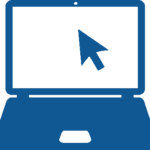 Access Your Inventory
Curious about the status of an account? Has a consumer provided you with new contact information? Need to post a payment received in your office? You can review and update all of your accounts through our Client Portal.
Review Notes: View an activity log to see full account activity, including by-the-minute account notes. You can also see the number of calls made and letters sent, payment history, contact information, and more!
Update Information: Have important information to share or a question about an account? You can update new phone numbers, emails, and addresses on the Client Portal. You can even submit notes to our Client Success staff.
Post Payments: When you post a payment or settlement online, it appears instantly on our collection system.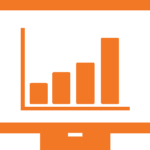 Reports
Through our Client Portal, you can monitor IC System's activity on your accounts, from progress on individual accounts to our performance on your entire inventory. There are several reports available to you in multiple file formats (Excel, PDF, et al.)
Batch Track: See how IC System is performing for you with detailed performance information over a selected 12-month date range.
Client Payments and Reversals: Enter a date range and see the payments and reversals (NSFs, canceled payments, etc.) on individual accounts within that period of time.
Inventory Progress: View active accounts and accounts placed into a retained status within the last 90 days.
Inventory Progress Retained: View retained, withdrawn, paid, and archived accounts.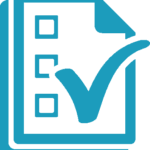 Statements
Our statements include a summary of payers, payments, commission, and fees between summary and detail pages. They arrive only when activity needs to be reported.
Access your Client Portal statements online. You will be notified via email when your statement is available to view. You can then log in to our secure Client Portal and view a PDF copy of your statement. Remittances will be made via a one-way ACH electronic transfer into your bank account.
Have a Question?
Contact our team to get in touch with a friendly IC System representative.
Get in Touch