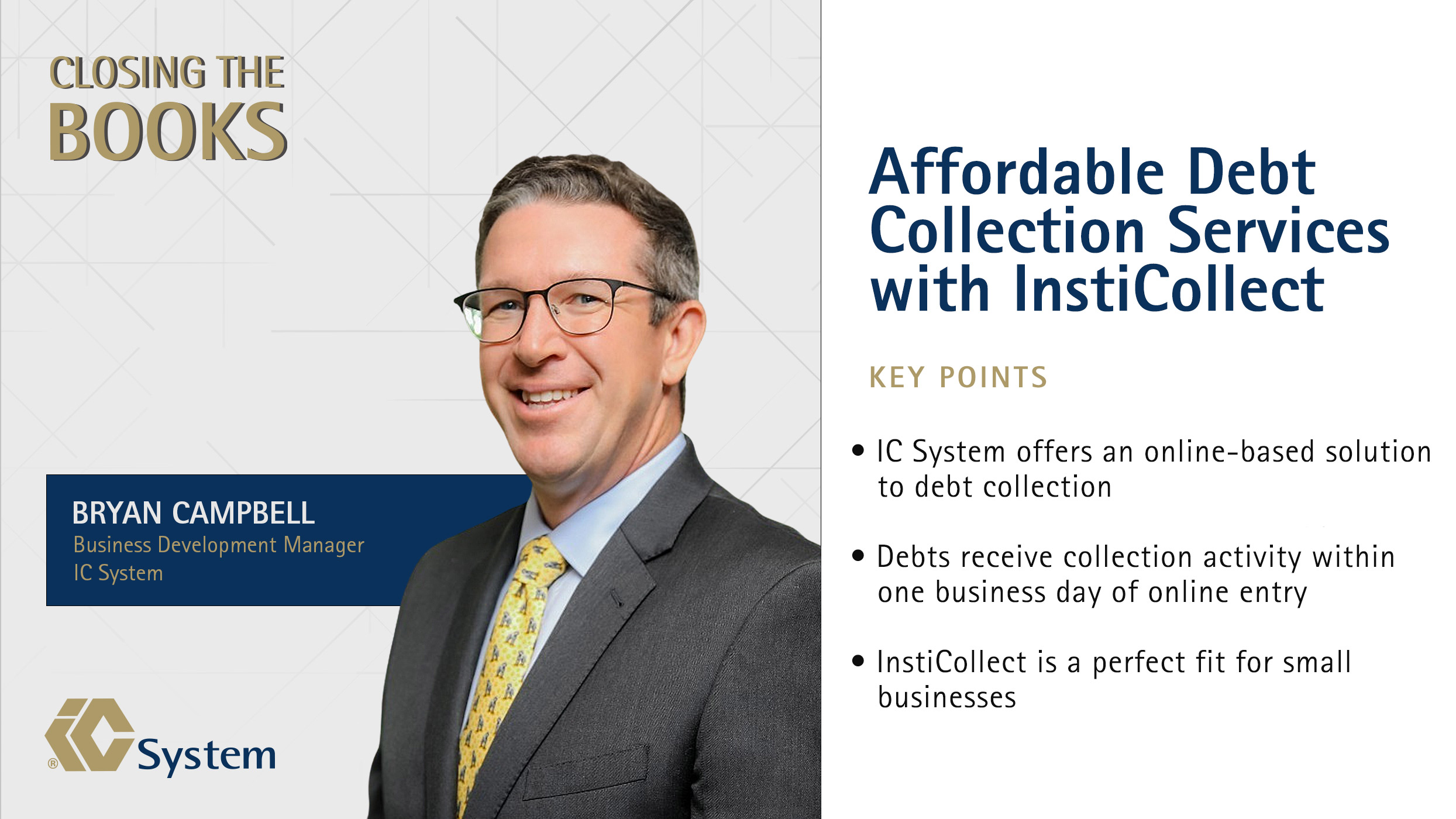 When it comes to finding solutions that are seamless and proactive in the debt collecting sector, IC System has found one innovative answer. In this episode of Closing the Books, host Tyler Kern spoke with Bryan Campbell, Business Development Manager at IC System, about one new method of managing accounts receivables.
"We strive to make debt collection better," Campbell said. "We saw a real need in the marketplace for a segment of the business that was underserved … we feel that with innovation being one of our core values at IC System, we see a business segment and identify a product that might be able to deal with the problems … taking what we've done for 80 plus years in a new modern way."
Their new method, called InstiCollect, is a collection product designed for businesses that need collection services but want to skip the salespeople and sign up online.
InstiCollect allows users to get going and, as soon as debt is submitted through a secure online Client Portal, IC System will begin activity within one business day, Campbell emphasized.
"It's a really strong two-phased approach that will help resolve accounts in a quick manner," he said.
InstiCollect is available for all industries, from property managers to dental practices, small physician groups, veterinarians, and law firms. Its goal is to fit across the board within each industry and help businesses with an easy-to-use, completely automated method of signing up for collection services and getting their accounts into collections.
It's important to note, "the collection professionals who work these accounts are the best in the business, and we train them internally with the best and most innovative resources … we do believe we are the first agency to take on something like this." he said.