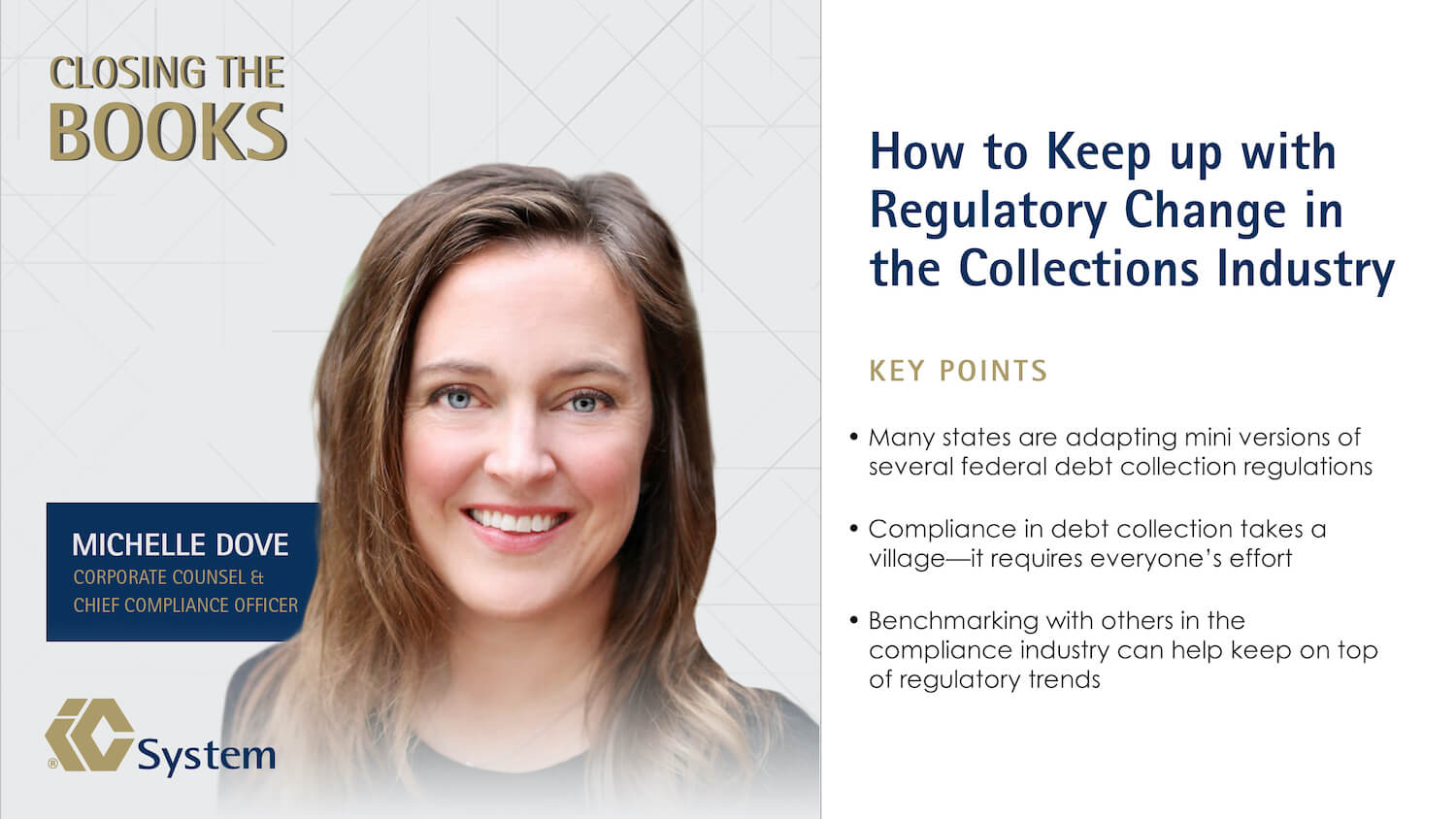 Keeping up with regulatory change in the collections industry can be tricky. But Michelle Dove, Corporate Counsel & Chief Compliance Officer at IC System, said it's all in a day's work. She joined host Tyler Kern to shed some light on the latest industry regulations and provide some best practices for keeping on top of the changes.
Dove's primary job with IC System is to manage litigation. Still, she also spends a fair amount of time reviewing policies and procedures to ensure everything follows the ever-changing laws and regulations.
"There are some federal laws that are overarching and govern everything we do," Dove noted. "The FDCPA, in essence, tells debt collectors that you have to treat consumers fairly. The FCRA governs how we report debts if our clients elect to credit report accounts. The FCRA tells us how to do it right. The TCPA governs how we call consumers and mostly dictates how and when we can call cell phones." And there are many other privacy-related laws debt collectors must follow.
The more states that create their own regulatory operations and laws, the trickier compliance is for companies like IC System. It can get exhausting, but overall, Dove said it's a good thing.
In the episode, Dove also talks at length about Regulation F, the new set of rules passed down by the CFPB that will affect all collection agencies. "This is all people in the collection industry are talking about," explains Dove.
"The good news, with all of this regulation, is it tells you how to collect debts the right way, and so ensuring compliance then is the next step," Dove said.