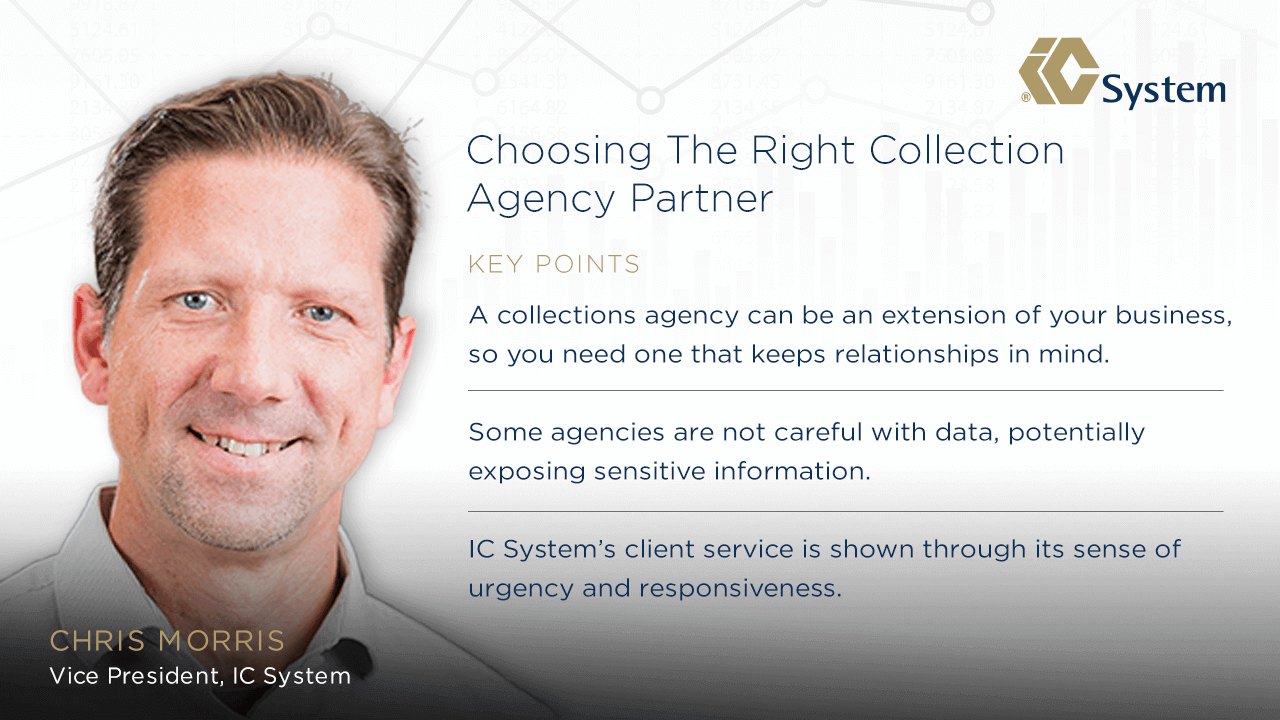 Chasing down a debt can be an unpleasant process, but that makes it all the more important to pick the right collection agency.
In many ways, IC System Vice President of Client Success Chris Morris said, the collection agency is an extension of your business. While a payment may be delinquent, the relationship between a business and a client is still important.
"You selected this collection agency to work on your behalf, and if you're selecting a collection agency that is abusive or is harassing your customers, that's going to reflect negatively on you and potentially create a negative view of your organization from the marketplace," Morris said.
IC System is responsible with its data collection, making sure not to expose phone numbers and addresses that other agencies may not treat as carefully.
Morris said one of the best ways to see if a collection agency is the right partner is to review their website. If they have a professional site complete with features like online portals showing the process of cases and easy-to-find information, they're more likely to be responsible when working to recover debt.
"Collection agencies generally will contact consumers via the phone and via the mail and via email now, but I think what sets IC System apart is our client service and our commitment to our clients. That's demonstrated through having a sense of urgency, being available to our clients via telephone or email … following up with any requests our clients have is incredibly critical," he said. "The last thing you want to have is to entrust a significant amount of your revenue with a collection agency partner [where] you don't know what they're doing."
 Listen and Subscribe