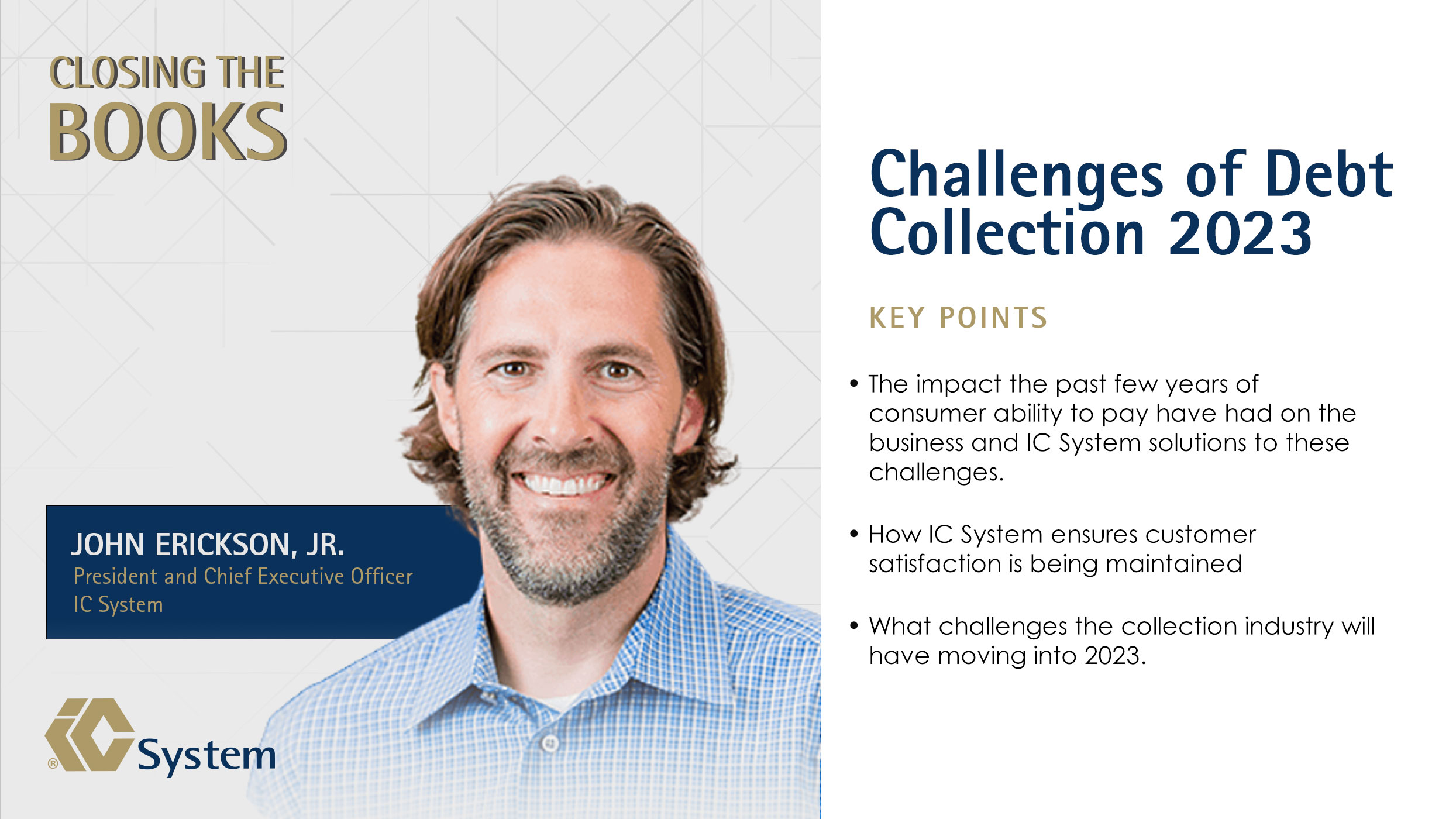 Consumer habits throughout the pandemic have changed rapidly in almost every industry, including debt collection. While the onset of the pandemic encouraged some consumers to save and begin paying back debts, these habits have now shifted. What exactly are the challenges the repayment industry is facing now, and which will likely continue into 2023?
On the newest episode of Closing the Books, a podcast by IC System, host Gabrielle Bejarano chats with President and CEO of IC System, John Erickson, about the challenges of debt collection for the previous years, rolling into 2023. The two discuss…
1)    The impact the past few years of consumers' ability to repay debts has had on the business and IC System's solutions to these challenges
2)    How IC System has outperformed its competitors using new communication systems despite the consumer payment issue
3)    What challenges the collection industry will have moving into 2023 and how IC System is well positioned to navigate these challenges
"For our clients in 2023, it's going to be important for us to continue to use analytics, continue to use modeling, and employ these new tools we have smartly . . . always measuring ourselves against the competition," said Erickson.
Erickson started his career at IC System as a collector, 26 years ago. Erickson has helped grow IC System into the company that it is today and was awarded the Vistage Minnesota IMPACT award in 2017.