Simple Tips to Manage Your Office's Accounts Receivable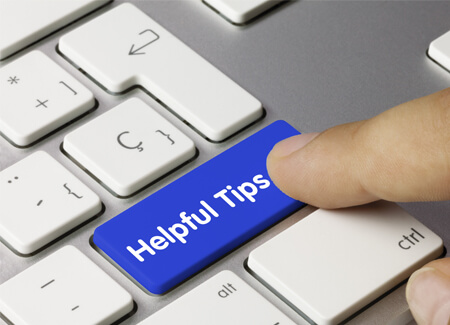 Collecting past-due bills from your consumers is a procedure that requires precise action with a sure and deft hand. At the same time, listening to the consumer is key to finding the solution. Each step of the accounts receivable process is an opportunity to help a consumer overcome an inability to pay in full. After all, the goal is to recover payment for the services your consumers received, yet, you want them to return to your office to continue the relationship. It's important to have sound procedures in place throughout the entire process of collecting past-due accounts.
Past due: If the consumer doesn't respond to the first bill, follow up early. Make sure the consumer received an invoice and politely request full payment. If the consumer is having any issues surrounding payment, this is the optimal time to address them and work on finding a solution. Some questions to ask: How much can the consumer pay today? Can the consumer agree to pay in installments? Is the consumer filing for bankruptcy?
Monitor and escalate: If non-payment continues, monitor the past-due accounts in buckets that are categorized by age of the debt. Increase phone calls and bill mailings to once a week. As before, when you reach the consumer on the phone, request full payment and use the opportunity to uncover whether other issues are preventing the consumer from paying.
Final notice: The notice should include another invoice and inform the consumer what action is being taken and when, and how the consumer can resolve the matter.
Collections partner: In many cases, consumers who are not responding to your requests for payment will finally take action once the final notice is sent or shortly after the first notice comes from the collection agency. If that is not the case, an ethical collection partner would then take a new look at the debt to determine if there are any legal or financial barriers to payment. This includes screening the consumer's ability to pay through a detailed financial analysis. Sometimes it is discovered the consumer is in the middle of bankruptcy proceedings or has even passed away.
Final settlement: If it is determined the consumer is capable of paying but hasn't done so, it can be reported to a credit bureau after a couple months of collections.
Reassess: Each consumer with a past-due account provides an opportunity to learn and improve. Every so often, take the time to talk with other billing specialists in the office to discuss possible changes to policies and procedures to improve collections.
Need collection help?
Call us at 1-800-279-3511 to REQUEST PRICING!
Brian Eggert is a business development specialist and writer for IC System, one of the largest receivables management companies in the United States. With 18 years in the collection industry, Brian's experience includes operations, client service, proposal writing, blogging, content creation, and web development.