How can skip-tracing help you recover the debt?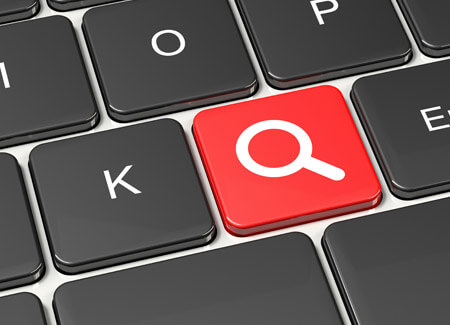 Sometimes consumers will pull what appears to be a disappearing act. Bills are returned to your office marked with the yellow "no forwarding address" label. You pick up the phone and their number is out of service. You then call their employer, and they've never heard of the consumer. At this point, you may wonder if it's worth the time and effort to find this person even if their balance sits at well above $1,000.
A collection partner can help in this seemingly hopeless situation. Their access to additional resources and data to conduct what's known in the industry as skip-tracing gives businesses a better shot at recovering their money. Skip-tracing is a process of tracking down better contact information for customers who "disappear" but still owe money. Before you choose an accounts receivable partner, it's important to ask about their approach and procedures. Here are a few helpful things to know and consider.
Time is of the essence
Understandably, you may want to set aside these accounts and figure out how to deal with them later. But as the debt ages, your chances of seeing any payment diminish. After 90 days, these, like all other unpaid accounts, should be turned over to a collection partner.
What can a collection partner do?
First, a collection partner verifies all the information you have about the consumer. Then it's time to turn to online resources and databases to find other addresses and phone numbers associated with the consumer. These online databases might collect changes of address, bankruptcies, deaths, as well as credit and financial information. Because these databases are updated frequently, it's critical that a collection partner repeats these steps until good information about the consumer surfaces.
Legal considerations
It's important to ask what a collection agency does to make sure their practices abide by the federal Fair Debt Collection Practices Act. In addition to federal regulations, you should also know if they're equipped to follow collection regulations in all 50 states. That's an important consideration, especially since your consumer might have moved to a state with different laws or regulations about how often a collection agency can make contact.
Ethical standards
Some debt collectors might overreach with their skip tracing efforts, contacting a consumer's family members who aren't responsible for the account or calling neighbors and coworkers looking for new contact information. Others will resort to combing through social media accounts. Such practices should raise a red flag because an ethical collection agency would see this as an invasion of consumer privacy and harmful to the client's reputation.
Many collection agencies offer skip-tracing as part of their services, but you want to pick the right one. IC System has highly trained employees, regularly audits its procedures to make sure laws and ethical standards are followed, and has deep resources. In the end, when a long-lost consumer is found and their overdue payment is recovered, you can be confident that IC System has used the right methods to accomplish this, which will reflect well on you.

Brian Eggert is a business development specialist and writer for IC System, one of the largest receivables management companies in the United States. With 18 years in the collection industry, Brian's experience includes operations, client service, proposal writing, blogging, content creation, and web development.