How Debt Collection Works: Account Placement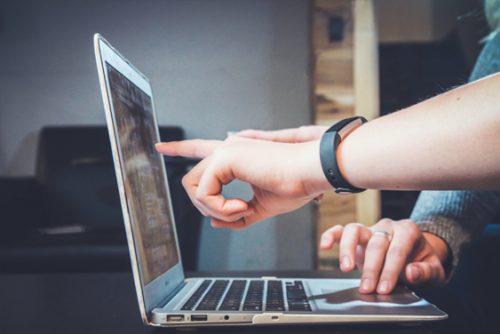 Not all accounts are ideal for collection efforts. It's difficult to know which accounts you should send to your collection agency and when. IC System's "How Debt Collection Works" blog series continues with a discussion about the best practices for account placement. You have already received some tips for choosing a collection agency and advice about which products to use. Account placement is the next step in your path to increased revenue, and IC System's Vice President of Client Services, Chris Morris, offers his insight.
Demographic Information
One of the most important things to consider is the information you have about your consumers. "Make sure that you have all of the required information and data to provide IC System to be as successful as possible," explains Chris. "Before you send an account, it's helpful if we have full demographics, including phone numbers, addresses, and any info that could help respond to billing disputes. This would include an accurate picture of the balance owed, as well as the consumer's date of birth and social security number."
Key Information
Some of the most essential information you can give IC System about an account includes the service date and nature of the goods or services delivered. Chris says, "Service date is critical because when people are unfamiliar with the debt and what is owed, our representatives can better substantiate and talk about the collection balance." Having details about the type of service can also prevent any need for client inquiries or disputes that would delay payment. "When a collector has more information, they can better negotiate payment arrangements," Chris notes.
Breakdown the Balance
A collection balance usually consists of the principal and fees. It's important that, when sending an account to collections, you identify which portions of the total balance are principal and which are fees. "This is a requirement based on the regulations that govern the collection industry," Chris explains. "It also helps to ensure that the consumer understands the balance breakdown to avoid a dispute." Itemizing a balance does not mean an accounting of every individual service that, when combined, totals the principal. Rather, having separate line items for the principal and fees will aid the collection process.
How Old is Too Old?
As a general rule, the younger the account, the easier it is to collect. But how old is too old? "The statute of limitations varies from state to state, depending on where the consumer currently resides," Chris says. "It's anywhere from four years or more. But there's a low likelihood of collecting a debt after four or five years. I wouldn't recommend submitting anything older than three or four years old. You're probably spending good money after bad at that point." For more information about the statute of limitations in your area, check your state's website.
What's a Bad Candidate for Collection Activity?
Not all accounts can be sent to collections. IC System has certain policies, and state and federal regulations prevent debt collection companies from pursuing certain types of debt. Chris offers a few examples of accounts that should not be sent to collections: "Accounts where the client knows the consumer has hired an attorney. Accounts past the statute of limitations. Highly disputed accounts. Any account where you don't have an invoice or contract for services. We won't accept personal debts, like verbal contract debts or personal gambling debts either."
The Ideal Account
Every IC System client should strike a balance between their internal work efforts and hiring a collection agency for collection services. Chris explains that an ideal account placement should have some internal work effort, such as calls or letters from the client's office. "But don't wait too long," Chris adds. "We typically recommend placing an account after around 60-120 days, which allows your office to make collection efforts." Along with the detailed demographic information mentioned above, waiting two or three months before sending an account into collections will result in a higher rate of revenue recovery.
In the next How Debt Collection Works blog, we'll talk about how IC System's Data Scrubbing and Account Optimization services maximize our results.
Need additional help now? Learn more about How It Works

Brian Eggert is a business development specialist and writer for IC System, one of the largest receivables management companies in the United States. With 18 years in the collection industry, Brian's experience includes operations, client service, proposal writing, blogging, content creation, and web development.