A case for better price transparency at the doctor's office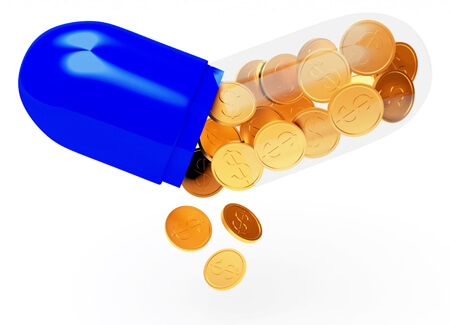 One possible path to boosting revenues and reducing accounts receivables borrows a page from an unlikely place: the price transparency found in plastic surgeon marketing. Because of the elective nature of plastic surgery, this resembles a competitive market. That is, these are medical professionals who deal with patients who have to pay out of pocket. In this realm, it's not hard to see why a surprise bill wouldn't fly. Offering a straightforward transaction makes it work.
With rising numbers of patients paying out of pocket — or wanting to stretch their health savings account resources as far as possible — more patients will want to know ahead of time what their finances are in for. They're taking on their own version of healthcare reform by shopping around, with third-party medical price databases to help with their research.
Price transparency is one way to build trust with patients
Bottom line, price transparency is a trust issue. When patients who otherwise pay on time are blindsided by higher-than-expected medical costs, they're more likely to end up in collections for a number of reasons. While that brings short-term benefits to third-party collection partners, that's not a great long-term business strategy for anyone. It destroys trust.
One surefire way to conquer distrust over medical costs, increase cash flow and regain control over pricing information is to be transparent about costs in a manner that is readily available.
Here are some takeaways about how to make price transparency work, as laid out by a plastic surgeon writing for Medical Economics.
It's a way to capture leads
Capturing leads is a marketing concept that works in the medical profession. This practice offers an emailed estimate in exchange for contact information. By sending these leads a monthly newsletter with useful information, a certain percentage will return later for a consultation.
It saves time for office staff
Making this information readily available through an online, automated process can cut down on phone time for staffers (and create opportunities for patients to interact with you after hours).
Add prompt payment discounts to increase cash flow
Along with price transparency, if patients have the opportunity to save by paying immediately, that will be seen as a helpful solution to their paying-out-of-pocket problem.
Online price transparency has its skeptics
Some healthcare providers warn there are too many variables to make this a useful system. Insurance plans, unexpected care needs and other factors are highly likely to result in patients paying different prices than they expect. Because of this, providers should post prices only if insurance isn't accepted, or not without clear disclaimers and explanations on what can alter the prices.
Price transparency has the potential to reduce your accounts receivables and raise patient trust. When accounts do get sent to a third-party collection firm, choose a partner that works just as hard as you do to preserve the trust of your patients. IC System has built its business for more than seven decades helping medical professionals such as yourself recover accounts receivables.
Brian Eggert is a business development specialist and writer for IC System, one of the largest receivables management companies in the United States. With 18 years in the collection industry, Brian's experience includes operations, client service, proposal writing, blogging, content creation, and web development.