Debt Collection for Financial Services Institutions
A Collection Agency for Banks and Financial Institutions
Your financial institution is in the business of lending money, and no matter the state of the economy, delinquencies will occur. Whether you lend mortgages, issue credit cards, or give loans, some of your customers will miss payments. To improve your financial outcomes, you need a financial services debt collection company experienced in debt recovery for banks and credit unions. But your collection partner should do more than just collect on your behalf; they should also protect your consumers with friendly interactions and ironclad information security.
IC System has decades of experience in debt collections for financial services institutions with both consumer and commercial debt on PreCollect, Primary, Secondary, and Tertiary inventories. Our experience means we know how to tailor our accounts receivable management solutions to meet your specific needs through friendly collection practices, state-of-the-art technology, and the sense of regulatory security and compliance your business needs.
Financial Services Debt Collection Options
Whether you are a major bank, credit union, an accountancy firm, or other financial institution, you will need accounts receivable recovery services. Our team can function as an extension of your call center or in-house efforts. Your past-due accounts will be resolved with a consumer-friendly approach, ensuring that your reputation remains intact. Learn more below and get started.
With IC System's debt collection tools & resources, your financial services institution can:
Send debts automatically
Clean-up treatment strategy that revives inactive accounts
Cut down on time-wasting processes
Earn more from optional late-stage credit monitoring to stay up to date on probable ability to pay
Contact Us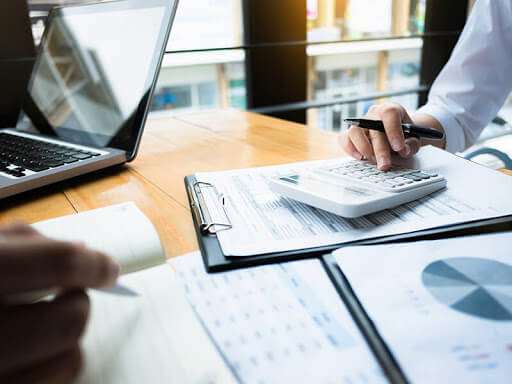 A Collection Agency for Banks with Top Security Standards
Keep your sensitive consumer data protected with our comprehensive security network and highly regimented compliance protocols.
Learn more about IC System's security certifications.
Soc 2 Type II Certification: Our infrastructure's hardware, software, personnel, and data handling procedures meet the security standards of the Service Organization Control (SOC) 2 Type II audit.
PCI DSS 3.2 Annual Certification: Many collection agencies conduct the Payment Card Industry (PCI) Data Security Standard (DSS) self-assessment, and just for the portion of their network processing credit cards (version 1). IC System completed the more stringent and externally audited PCI DSS 3.2 Report on Compliance (RoC) for the best results.
S2SCORE: Our security auditing firm, SecurityStudio, set our S2SCORE (formerly FISAScore) at786.07, which translates to "Excellent" on their scale out of 850.
---
Financial Services Debt Collection, Tailored to Your Needs
Financial services debt collections require a special approach. A collection agency plays an essential role in your bank's budget, but your good name is at stake with every collection call. IC System recovers more revenue because we have a consumer-friendly approach that results in fewer complaints. Reach out to our dedicated team for one of our agency's custom collection solutions that have helped banks, credit unions, accountants, and other businesses recover more revenue.
"Prosper has been a proud partner with IC System for nearly a decade. Their dedication and commitment to both their clients and consumers is unparalleled. They have built a family centric culture that is spread throughout the organization from top to bottom. This was especially proven true by being awarded a Top Workplace in Minnesota 5 years in a row! Thank you to all the people at IC System for making it one of the best, most trusted providers of receivables management services!"

Andrew | Sr. Recovery Operations Manager
"We are so pleased with your collections for our practice. You are really working our accounts for us. The past companies we used hardly did anything for us. We highly recommend your company."

Peggy
"I appreciate the online tools provided for immediate access to account information and the helpful staff that assists me when I call IC System."

Chrissy
Unsure Where to Start?
Your financial institution has a reputation to preserve, and we work to preserve it. Your consumers will receive empathetic and respectful collection efforts with IC System. As a leading collection agency for banks, our approach will result in higher recoveries and fewer complaints.
Accredited and A+ Rated by the Better Business Bureau, we have a proven record of consumer satisfaction: On every call, we ask consumers to take a survey and rate their experience. Over 99% of consumers feel they have been treated professionally. Learn how IC System listens to consumer feedback to ensure professionalism and satisfaction on every call.
IC System also has the size and experience to meet your needs with our advanced tools and innovative technologies, but we can also move fast and craft tailor-made solutions for you. Our financial services institution debt collection offerings also feature several effective services and options, including online tools, credit reporting, non-litigation and litigation attorney referrals.
Let Us Help
Experience in Any Industry
Banks, credit unions, and other financial services institutions benefit from IC System's vast debt collection experience in every industry segment. Our customized strategy applies advanced analytics to develop an approach best suited to your accounts, no matter your size or how many accounts you have. IC System ensures you receive intelligent and effective work effort for the best results. Experience the IC System difference today.
Industries We Serve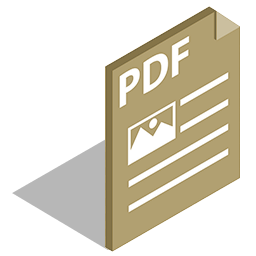 Want to Learn More?
Download our debt collections overview PDF for additional information.
Download Now
Competitive Pricing for Every Business
Our economical rates and customer-friendly approach make our debt collection services not only a powerful tool but also an effective way to help preserve your valuable customer relationships.
Your comprehensive pricing request will include the following:
No cost pricing quote for your IC System services
Materials to help streamline your accounts receivable
A sample IC System agreement
Establish a follow-up plan
Get In Touch
Not sure where to start? Looking to procure collection services for your request for proposal (RFP)? Fill out our form or call 1-800-279-3511 to learn more or request pricing.