Patient Bill Confusion: Creating a Drag on Your Revenue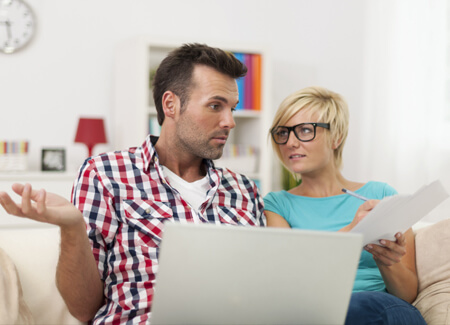 It's not just the insurance companies that are slow to pay—it's also the patients. Nearly a quarter of healthcare providers say that slow-paying patients are a "significant challenge."
At least one underlying cause comes to mind: higher deductible plans. According to one survey, 39.4 percent of American patients don't pay right away because they want to wait and see if it will "clear up." That indicates patients are accustomed to a very different billing system, one in which a second bill arrives, showing a payment from the insurance company.
High-deductible plans are exposing patients to their true medical costs. Without price transparency, getting the bill can be a confusing and frustrating experience that can lead to a delay in payment. Indeed, 60.5 percent of patients rated their hospital bill as "confusing" or "very confusing." While many of these patients followed up with the provider's billing department, the insurance company and/or the healthcare provider itself, 46.1 percent were still frustrated because their efforts gave them no clarity.
To bridge that gap, it may be time to create a more patient-facing billing system. Better price transparency is one path to regaining trust and raising revenues.
Provide an estimate
According to a survey conducted by Kaiser Family Foundation, 61 percent of patients who had trouble paying medical bills said their doctor discussed the costs of their procedures "rarely" or "never." Even if your practice supplies an estimate to patients who ask, it may be time to take the lead. Before the appointment, have a consultation with the patient, outlining the estimated costs of the treatment, and how much, if anything, would be covered by insurance. The upside is healthcare providers would then have a basis to request the co-pay or a deposit from the patient before treatment begins. Meanwhile, patients who are prepared for what's coming are more likely to pay on time.
Offer payment plans
When 45 percent of patients say they would have trouble paying an unexpected medical bill for $500, that doesn't bode well for healthcare providers. In conjunction with collecting deposits, accommodate their finances and offer an automated payment system that allows patients to pay off their bills in monthly installments.
Choose a third-party debt collector who works on your behalf
When your patients stall on paying bills, and they end up in collections, it doesn't mean it's time to stop working with them. IC System has technological resources along with highly trained personnel who can seamlessly apply your procedures and policies to help you recover your accounts receivables. We do this all while preserving your patient relationships.
Need collection help?
Call us at 1-800-279-3511 to REQUEST PRICING!
Brian Eggert is a business development specialist and writer for IC System, one of the largest receivables management companies in the United States. With 18 years in the collection industry, Brian's experience includes operations, client service, proposal writing, blogging, content creation, and web development.