Providers: How to build trust with millennial patients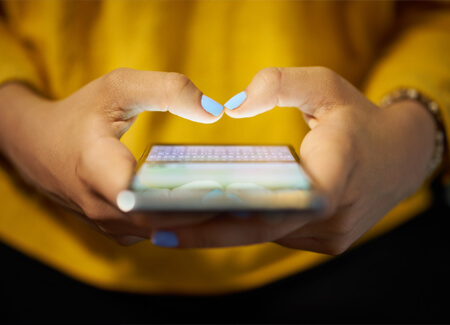 The millennial generation recently hit a milestone of being the largest generation in the U.S. Even though they're young adults and have fewer healthcare needs than their parents and grandparents, it's important for providers to understand the needs and challenges of millennial patients in order to win them over, build trust, and keep those payments coming in on time.
Understand where they're coming from, where they're going
When you look at the millennial generation, their financial picture is something of a mixed bag. On one hand, millennials carry nearly a third of all consumer debt in the U.S. We've heard a great deal about ballooning student debt loans. But did you know they carry more medical debt than those older than 65? Of those with past-due medical debt, 25 percent are millennials, according to the Urban Institute. Two possible reasons behind that: They have less wealth than their parents did, and they're also less likely to carry health insurance than older patients.
On the bright side, 45 percent of millennials have something in savings for an emergency, a higher rate than other generations. Not only are millennials better savers, marketers have also identified this generation as being cost conscious and willing to shop around.
Look at your online offerings
If your office system is modern by the standards of 20 years ago, 15 or even 10, it's high time for some upgrades. Think about how your own buying habits have changed. With a few simple clicks, you have access to goods from around the world as well as the latest car loan rates. Why make patients wait until business hours to get answers to simple questions? Offer online tools to make it easy to interact with your office, so patients can make payments, check their balances, schedule and cancel appointments, check test results, and send messages.
Be transparent about pricing
This generation has always had access to online tools to look up their symptoms. They want information, so they'll be asking you what they're in for financially. Prepare for the inevitable cost inquiries before and during the visit. One way is to put together a price list for common services and procedures. True, insurance does complicate the answer to "How much?" Remember, there are plenty of emerging online tools that attempt to show price comparisons, so why not get in front of it and offer firsthand information?
Be clear about financing
It's not unusual these days for a patient to wonder if they can afford to cover their out-of-pocket expenses. Don't make them stress and wonder if you will work with them. Be upfront with any tools and services in your offerings. It could be a discount for paying on the same day of the visit, or perhaps your office has payment plans and financing. In any case, have this information available online and bring it up during the visit.
Work with the right collection partner
Millennials love online reviews. With that in mind, choose vendors that you trust, or a disgruntled customer can easily air their grievances online for all to see. IC System not only has decades of experience working with providers like you to recover past-due amounts, we also pride ourselves on having high ethical standards, so patients continue to get the same level of professionalism and respect they expect from your office.
Brian Eggert is a business development specialist and writer for IC System, one of the largest receivables management companies in the United States. With 18 years in the collection industry, Brian's experience includes operations, client service, proposal writing, blogging, content creation, and web development.