How to Keep Your Accounts Receivable Knowledge Sharp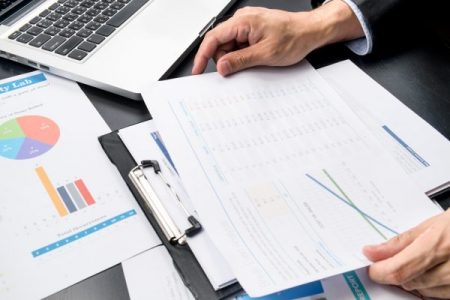 Working in a billing office, it's important to keep pace with your industry and take the time to update your skills. This is a smart move in any career, and it's no different for those who work with accounts receivable.
As the years and decades pass, you may see little change in the core principals of accounts receivable — it has always been the case that follow-up and persistence deliver the best results in the recovery of past-due accounts. Still, in recent years, lawmakers and customers have come to expect a higher standard of ethics, fairness, and accuracy from those who are collecting payment from patients and customers.
Fortunately, online learning has grown by leaps and bounds over the past decade, so remaining up to date is easier than ever.
Finding time: Staying motivated is the hardest part. Fitting extra learning into your already busy life has a lot to do with that. One simple method is pretty painless, once it becomes a part of your schedule. Set aside 20–30 minutes each day for learning. You might pull this off by waking up 20 minutes earlier each day, or by devoting part of your lunch hour or evening to the pursuit. Do this five days a week, and it adds up to 86 hours a year — two solid workweeks!
Search job postings: Part of the battle is figuring out just what you need to focus on. A smart strategy is to start by looking at job postings with titles that are identical or similar to yours, setting aside the most detailed descriptions. Collect several of these and identify the knowledge gaps.
Community colleges: One classic method for gaining knowledge is to contact the business education department at your state's community college system to see if they offer any classes or certificate program to help you refresh your degree. Again, thanks to big advances in online education, you may need only a laptop and reliable internet to participate.
Professional organizations: If you don't already belong to one, investigate which professional organizations might be open to you. In some cases, you may find one for financial professionals in a specific industry. Many resources will help you stay current with webinars, certifications, and virtual conferences. These organizations also provide valuable opportunities to meet other professionals in your field, which can lead to better career opportunities for you.
Keep up with the news: If you really want to take a long view, keep an eye on current events that are relevant to your industry. If your professional organization has a newsletter, take advantage of the roundup of industry news and sign up for delivery. Blogs are also valuable resources, as they track and analyze current developments and broadcast thought leadership. Sign up to have new content delivered right to your inbox.
Need collection help?
Call us at 1-800-279-3511 to REQUEST PRICING!
Brian Eggert is a business development specialist and writer for IC System, one of the largest receivables management companies in the United States. With 18 years in the collection industry, Brian's experience includes operations, client service, proposal writing, blogging, content creation, and web development.