Don't sign a contract with a collection agency without asking these 4 questions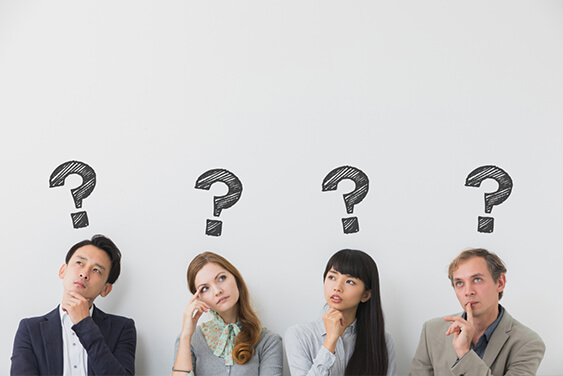 Choosing the right vendor for your organization can turn into a nerve-wracking experience, and it's even harder to know what to look for in a collection agency. To make sure you're choosing a collection partner that will bring an ethical and effective approach to your uncollectable accounts, the answers to these four questions can reveal a great deal about how they work.
Do you hold an honorary membership in our industry organization?
A collection partner does more than write letters and make phone calls. It pays to look for a collection partner with a working knowledge of the standards and regulations unique to your industry. For example, collection agencies that handle medical debt have an obligation to follow HIPAA privacy laws. And an agency pursuing utility debt needs to follow specific procedures so that bad results like an illegal shutoff can be avoided. Bottom line, a collection partner should demonstrate their commitment to understanding the rules and regulations unique to your industry, and having the right memberships is one way to communicate that.
Are you licensed in all 50 states?
Even if your firm lacks an out-of-state presence, failing to work with a collection partner that is licensed in all 50 states can land you in hot water. Here's why: You can expect a certain percentage of your past-due customers to relocate. If your collection partner isn't structured to handle collections under that state's set of collection regulations, their missteps could reflect badly on your organization.
What other tools and methods do you use to collect debt?
Some collection partners are focused on the one-and-done method. After the first wave of notifications by letter, they collect whatever payments come in and quickly move on to the next batch. It's important to be wary of falling in with these operations. Because in the long run, the low-hanging-fruit approach won't help you.
Search for a firm that emphasizes maximizing your accounts receivable recovery. The collection agency should be able to explain how they use tools like skip tracing, credit reporting, and credit monitoring to reconnect with lost clients and customers and get their accounts back on track.
How would you make our jobs easier?
If collection efforts are left to your staff, urgent matters can quickly send them off-track. A strong collection partner will do a lot more for your organization than just communicate with your past-due customers and collect from them.
Look deeper for other services from your collection partner to simplify and streamline your own collection processes and help recover additional uncollectable accounts. Settlement authority is one proactive service a collection partner can offer to your past-due customers (as long as they meet requirements agreed upon by you). In the medical realm, specialized collection partners can assist with eligibility identification and resolution services for insurance, as well as for patients with a proven need for financial assistance. The best collection partner will simplify and streamline your organization's accounts receivable. This will free up time to focus on other matters.
Do you want to learn more about how to effectively collect from patients? Download our collections Trail Guide.
Brian Eggert is a business development specialist and writer for IC System, one of the largest receivables management companies in the United States. With 18 years in the collection industry, Brian's experience includes operations, client service, proposal writing, blogging, content creation, and web development.