Does your collection partner follow federal laws?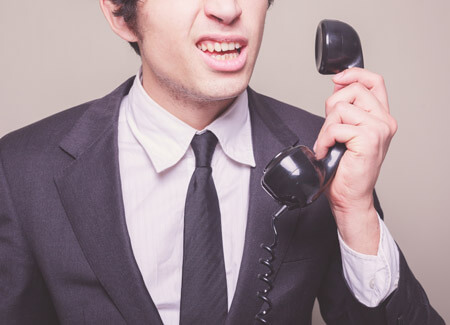 If you are concerned about collection laws and how your third-party collection partner reflects on you, it is not without reason. That's because in 2015, a few of these companies were out of bounds: 895,158 consumers logged complaints to the Federal Trade Commission against third-party debt collectors, according to the agency's Consumer Sentinel Network report. They were accused of violating federal consumer laws, including the Fair Debt Collection Practices Act. As a result, FTC brought a record number of law enforcement actions against these companies, and one company in particular was responsible for a healthy percentage of these complaints, the FTC said.
Still, these figures serve as a reminder that your collection partner needs to be as diligent as you are about following debt-collection laws in your highly regulated industry.
The FTC received reports of these illegal practices by third-party collection agencies last year:
Called the consumer repeatedly and continuously.
Falsely reported the amount of debt or the status of the debt to the consumer.
Failed to send written notification of the debt.
Falsely threatened to sue or take legal action against the consumer.
Used profane language with the consumer.
Did not identify themselves as debt collectors to the consumer.
The FDCPA became the law of the land 40 years ago, so you would think these outdated practices would have gone by the way of the 8-track and leisure suit. But regulations and laws are changing all the time. And sadly, some customers are still reporting issues with illegal and unethical maneuvers by some collection agencies.
That's why it's as important as ever to choose an ethical company such as IC System. With the checks and balances provided by IC System's Compliance Risk Management System, you can be assured that both you and your customers are protected.
First, our employees are extensively trained on the laws of accounts receivable collection, not just under the FDCPA but also other regulations that apply to your industry. Then we test them, twice a year, as well as provide ongoing training. To reinforce our training and policies, we have detailed procedures; we can ensure compliance through our documentation processes. If a customer of yours has a complaint or a concern over whether we are following regulations, we will track, investigate and respond to it promptly through our Consumer Affairs Department. Finally, we have an audit department, which is run independently of all other departments to ensure our company and its departments are following these policies and procedures. In fact, IC System has multiple audits each year, which can assure you and your customers that our collections procedures are in compliance with the FDCPA.
Need collection help?
Call us at 1-800-279-3511 to REQUEST PRICING!
Brian Eggert is a business development specialist and writer for IC System, one of the largest receivables management companies in the United States. With 18 years in the collection industry, Brian's experience includes operations, client service, proposal writing, blogging, content creation, and web development.