Dos and Don'ts of Easy Financial Conversations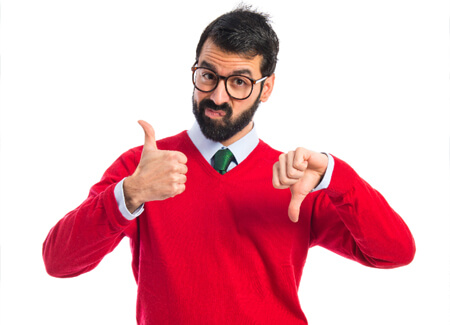 Revenue. In the end, it always comes down to revenue—even in matters as important as one's oral health. Experienced dentists know this, and that leads dentists handling financial conversations with their patients delicately. Chances are good that you've had a few tough conversations already, and you may have more in the future. To help ensure that those future conversations go as smoothly as possible, keep these dos and don'ts in mind.
DO:
Make your prices visible. Price is one of the first things people look at when shopping for items in the store, but many practices make the mistake of hiding their procedure prices until the very end. Instead of practicing secrecy, display your prices clearly on the web, on social media, and at the front desk, so would-be patients will know right from the start what's expected of them.
Inform patients of their payment options. Research from CareCredit appearing on DentistryIQ.com shows that 32 percent of surveyed patients said, "they would be very likely or extremely likely to use or apply for a healthcare financing credit card to pay for dental costs." Patients don't want to forgo their necessary dental treatments, but they also need a solution that works for them. The more payment options you can offer, the better.
DON'T:
Start talking about fees immediately. A procedure's price should be discussed before any treatment takes place, but it shouldn't be the first thing you talk about. Explain the procedure first and how it will benefit the patient, then talk price. When the patient understands the benefits, they'll be less likely to focus on the dollar figure.
Speak for the patient. If patients are silent for a moment after hearing a price, don't assume they are immediately planning to reject the option. Instead, they may be considering payment options or what their insurance will cover. Give them time to think about their options and ask any questions they may have.
Discussing fees and payments with your dental clients can be uncomfortable sometimes, but doing so carefully is essential to running a successful practice and reducing your collections risks.
Download: Not ready for a collection agency? We can help you make better collection calls from your office. Download our FREE whitepaper on Why Nice People Collection Bad Debt.
Learn more about IC System's Dental Collection Services 
Need collection help?
Call us at 1-800-279-3511 to REQUEST PRICING!
Brian Eggert is a business development specialist and writer for IC System, one of the largest receivables management companies in the United States. With 18 years in the collection industry, Brian's experience includes operations, client service, proposal writing, blogging, content creation, and web development.