Overcoming patient billing complaints: A case for outsourcing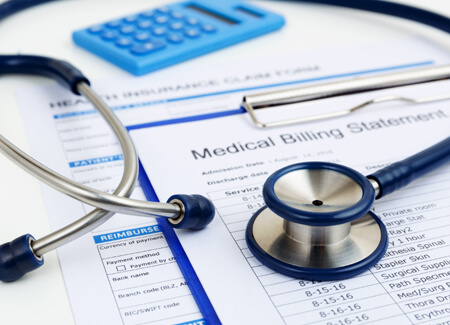 Medical billing is one specialty that has seen a major shift over the past six years.
One driving trend is the Affordable Healthcare Act (ACA) and the 20 million Americans who have gained health insurance since 2010, according to the U.S. Department of Health and Human Service. In some cases, these individuals are learning the ropes about health insurance, such as premiums, co-pays, and deductibles.
The second trend is the rising number of patients who are paying higher out-of-pocket costs for medical care. According to the Kaiser Family Foundation, per capita healthcare spending has risen dramatically since the 1990s, from $1,110 per year in 1990 to $9,810 in 2013.
That means many more billing departments are interacting with patients, offering assistance to those who are learning about how health insurance works, as well as those who are experiencing sticker shock from having to pay higher-than-expected prices for care. This is leading to a higher frequency of patient complaints about billing, according to Beckers Hospital Review.
One top complaint is a long gap between the visit and the bill. Claim denials, new reporting mandates by the ACA and more demanding documentation under ICD-10 can all slow down the billing process. Altogether, the higher demand on billing departments calls for improvements and upgrades in the revenue system, such as advanced payment tools and upgrades to technology infrastructure.
Outsourcing financial operations is one way to do that, as it has the potential to reduce operating costs while sparing the organization pursuing these upgrades in-house. Partnering with the right vendor could speed up your claims processing, which will boost revenues and reduce patient complaints.
In the meantime, you can elevate customer satisfaction by adopting other better billing practices:
Thoroughly verify patient identity, along with their insurance and billing information.
Meet with patients to help them understand their benefits, the cost of their care and their financial obligations when the bill comes. These interactions should happen at the time of the visit, but you may offer access to this help afterward, too.
Set standards and timelines in all stages of processing information so that patients are billed in a timely manner.
Design a patient-friendly bill that clearly lays out what they are being billed for in everyday, jargon-free language.
Work with a high-quality collection partner that can help you recover your past-due accounts.
Hospital billing is complex and subject to regulation. A collection partner like IC System has the expertise to adapt its system to yours and can help you see results when it comes to your unpaid balances.
Need collection help?
Call us at 1-800-279-3511 to REQUEST PRICING!
Brian Eggert is a business development specialist and writer for IC System, one of the largest receivables management companies in the United States. With 18 years in the collection industry, Brian's experience includes operations, client service, proposal writing, blogging, content creation, and web development.