Utilities and back-billing undercharged customers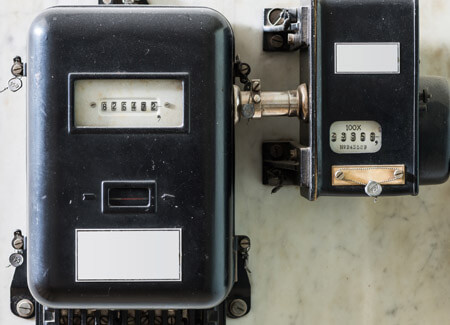 Some problems don't come with obvious solutions. For example, one issue that has been making headlines is malfunctioning meter equipment, which results in back billing customers to make up for the losses. When equipment does not function correctly and it turns out the customer has been underpaying for the product, the utility often finds itself with a large accounts receivable on the books, which it then must recover from the customer.
From an outsider's perspective, it's almost too easy to say the underpayment is not the customer's fault, the customer should not have to pay. But the reality is that, while other organizations and businesses may be in a position to partially or fully erase these debts to preserve goodwill, utility companies don't always have that option. First of all, if one group of customers were to get a discount, is it fair to the other customers who paid in full? That flies in the face of charging equal rates to all customers. Would refunds run afoul of the regulatory realm? What is the best way to make up for these lost dollars?
In the state of Washington, back-billing issues with utility customers have been making the news when customers learn they now owe hundreds or even thousands of dollars. Washington statutes, for example, offer specific remedies for public utilities. They are required by law to seek the balance from the customer.
What isn't apparent to outsiders, however, is that state regulations offer customers some balance billing protections. The number of years for back billing is capped at six, and the customer is allowed to repay the balance over the same period of time the amount is accrued. For example, if the customer was undercharged for six months, the utility must allow customers six months to repay.
Back-billing is an unpleasant situation for any utility, but that doesn't mean customer satisfaction has gone down the drain. Utilities that follow the law and use best practices to resolve these unexpected accounts receivable will most likely find that customer satisfaction will be restored once the issue is resolved.
Be upfront about the mistake and tell the customers what will be done to fix it. Consider a press release so the local media gets the full picture first, directly from you. If you offer free meter testing, use this platform to let the public know they can take this proactive measure.
Be clear with customers about what can be done, as well as what falls outside the policies and regulations that govern your business. Customer service representatives should present all the customer's rights and options, and this information should be easily found on your website as well as mailed to the affected customers.
Clearly state payment terms, telling customers when the first payment is due, if any interest will be assessed, as well as how non-payment could affect their service.
As with any hardship, be flexible with customers if repayment is a financial burden.
If the situation escalates and you need to seek a collection partner to resolve these accounts, choose a company that has the resources and expertise to apply the policies and regulations that govern utilities. When these delicate situations are handled with fairness and clear-cut policies and procedures, customers will be more satisfied in the end.
Need collection help?
Call us at 1-800-279-3511 to REQUEST PRICING!
Brian Eggert is a business development specialist and writer for IC System, one of the largest receivables management companies in the United States. With 18 years in the collection industry, Brian's experience includes operations, client service, proposal writing, blogging, content creation, and web development.