Dentists: Ignorance is Not Bliss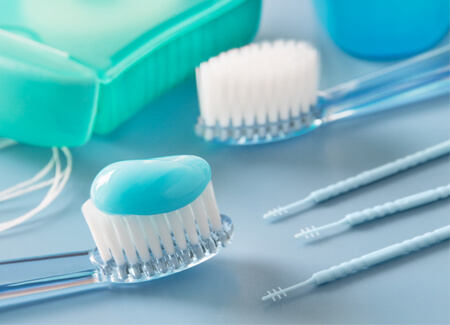 If you've ever shared a toothbrush with a spouse, a partner or a child, here's some information that might give you pause, and below we'll create an association between your toothbrush and your collection agency. Research appearing on MedicalNewsToday.com found more than 60 percent of shared toothbrushes contained traces of fecal matter (yuck!). As unsettling as these findings are, the solutions are simple: avoid sharing toothbrushes, give your brush a thorough rinse before using it, and replace your toothbrush every 3–4 months.
As a dentist, perhaps you have seen the same research. Maybe you're wondering how or why this relates to your practice's partnership with a collection agency. The answer is simple: just like your toothbrush, your collection agency needs to do more than pass the eye test.
To help you find the right collection agency for your practice, follow the same steps the experts recommend for your toothbrush.
Avoid sharing with just anyone. The actions of a collection agency operating on your behalf can leave you liable. Consider these examples from the 501 (r) – 6: Billing & Collection, and you'll see that practices are not entirely removed from the actions of the agencies they hire. Keep this in mind as you review potential partners.
Rinse and review thoroughly. Now that you understand you can't hire just anyone as your collection agency, how do you find the right one? Rinse and review thoroughly. Make sure to learn about their success rate, and find out whether there are any violations you should be aware of. Consult The Better Business Bureau to learn more about any agency you are considering hiring, and don't be afraid to consult with your colleagues. You may not want to share a toothbrush with them, but their experience can be invaluable when it comes to finding the right collection agency for your practice.
Don't be afraid to replace. If you're unsatisfied with your collection agency, replace it like that toothbrush. There are many collection agencies in today's market, so don't make the mistake of assuming you're stuck with your old, underperforming agency. At IC System, we've been offering receivables management solutions since 1938. Contact us today to learn more about how we can help your practice. We will walk you through our process and give you what you deserve, which is full visibility.


Need collection help?

Call us at 1-800-279-3511 to REQUEST PRICING!
Brian Eggert is a business development specialist and writer for IC System, one of the largest receivables management companies in the United States. With 18 years in the collection industry, Brian's experience includes operations, client service, proposal writing, blogging, content creation, and web development.