Helpful options as pet care costs rise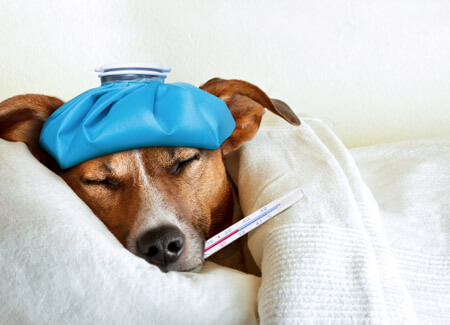 When a family pet gets sick, most owners say they would not put a price on the health of their dog or cat — until they see the bill. Like medical care, veterinary care costs are rising fast, leaving owners feeling hard-pressed to immediately pay off balances that can reach well into the thousands of dollars.
When patients don't have the means to pay in full, that can put you into a thorny situation. But with some key changes to your practice, you can make it easier for your patients to make the right choices for their animal friends, while you increase your revenues.
Recommend pet insurance: If you haven't already, take the time to research and talk to brokers from several pet insurance companies so that you can come up with 3-4 options to recommend to your patients. Not only does this give you better reassurance of being paid, owners who purchase pet insurance bring in their pets more frequently. According to a 2015 survey, insured pets make 4.4 clinic visits a year, resulting in $837 in annual revenue, versus 2.4 visits and $437 in annual revenue for uninsured pets. Once you have your lineup, introduce the subject during annual visits, and offer the information in billing inserts and on your website.
Choose a third-party credit company: New products have made it possible for patients to sign up for a line of credit right at your clinic. However, to qualify, patients go through a credit check, and your practice may pay a premium. But the upside to you is the financial company handles and delivers monthly payments to you, removing the risk to your clinic. CareCredit is used widely in the industry, but other financial institutions have rolled out similar products. Do your homework, so your patients understand the terms when they sign up.
Set up in-house payment plans: Sometimes, patients don't qualify for more credit, while for others, credit is not even a consideration. Setting up a payment plan for established patients is one solution. But then there's the worry that you are putting your business at risk. In that case, working with a collection partner can shift the burden of pursuing late payments away from office staff as well as raise your chances of recovering the money. When you choose the right partner, you'll have your choice of solutions so you can find the best fit for your clinic.
You want a collection partner you can trust with the pet owners who turn to you. After all, a tough billing situation shouldn't get in the way of excellent care for our pets. Contact IC System today to learn how we can help you be more successful at recovering your accounts receivables.
Need collection help?
Call us at 1-800-279-3511 to REQUEST PRICING!
Brian Eggert is a business development specialist and writer for IC System, one of the largest receivables management companies in the United States. With 18 years in the collection industry, Brian's experience includes operations, client service, proposal writing, blogging, content creation, and web development.