Utilities: Decrease accounts receivables and costly debt write-off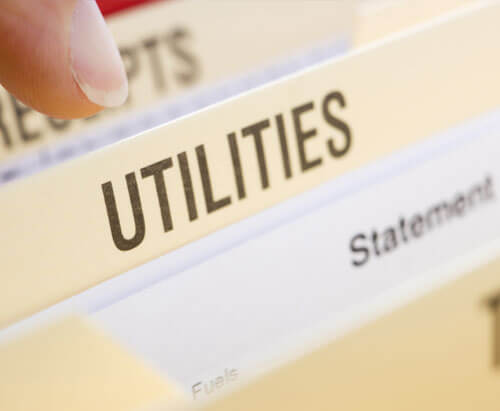 It's a common scenario for a public utility company: Every few years, the governing body must hold its nose and vote to write off millions in uncollected debt. Of course, in many states, statutes of limitations force this unwanted step because after a debt reaches a certain age, it's no longer legal to collect it. Despite best efforts to collect as well as legal restrictions, debt write-off doesn't generate positive headlines or stoke goodwill with customers. Few people understand the between-a-rock-and-a-hard-place realities that accompany public service. Still, before the next vote comes around, create a plan to reduce write-off from residential accounts. The key to succeeding comes to one consistent action: Contact with delinquent customers, starting early. Here are some best practices when it comes to dealing with these delinquent customers.
Begin with good data: When residential customers sign up for new service, check identification, collect driver's license numbers as well as Social Security numbers. This data allows you to conduct a soft credit check, plus these will serve as valuable tools should the customer sever contact and disappear.
Prioritize your customers: It's one thing to call customers when their bills are delinquent. But over time, this could turn into a wasted effort from a cost-benefit standpoint. Calling low-risk customers who are likely to self-correct at the next billing cycle is expensive, a waste of time and could dent the public's perception of the utility. Not every late account deserves the same level of rigor. A data management system learns from your customers' habits and sorts them into low-, medium- and high-risk pools, so you can focus on the late accounts that need attention early and often.
Make bills easy to understand: Collect some data around customer billing complaints and analyze what isn't getting through to your customers. What information do they need to trust the bill? Is it sticker shock with seasonal changes? Include data about their usage from one year ago, so they can readily see the spike is, in fact, in line with a year ago. When customers can trust the information on the bill, they are more likely to pay.
Set the terms: Customer care representatives may need additional training to bring these accounts to resolution. Is there a protocol with a hierarchy of steps, along with a script, so they can keep things moving with a settlement offer or a payment plan?
Work with the right collection partner: At this point, when the rare customer defaults and the account falls into collections, choosing the right partner is crucial to recovery. IC System is licensed in all 50 states, meaning it has the data, resources, and tools to adapt its collection efforts to fit with your utility's state and municipality regulations, so you can bring resolution to accounts receivables with confidence.
Need collection help?
Call us at 1-800-279-3511 to REQUEST PRICING!
Brian Eggert is a business development specialist and writer for IC System, one of the largest receivables management companies in the United States. With 18 years in the collection industry, Brian's experience includes operations, client service, proposal writing, blogging, content creation, and web development.