4 things to know before adopting a virtual assistant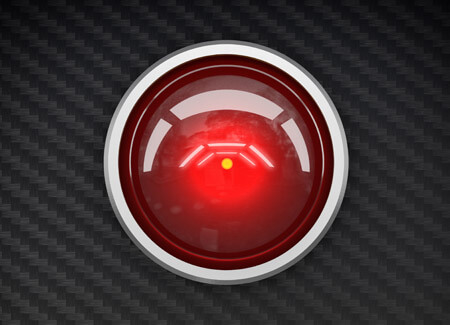 As artificial intelligence improves and makes inroads, it's not a surprise to see some products enter the accounts receivables market. In fact, some companies are selling virtual assistants. We don't mean robots or artificial intelligences; we mean a system that offers a highly sophisticated option for consumers to make online payments. Such systems can be programmed to design individualized payment plans, walk consumers through the steps of entering a billing dispute and even assist consumers in notifying you of their bankruptcy filing.
These online tools offer many benefits to organizations. Not only does it meet the needs of those who would rather resolve these problems on their terms, in the privacy of their homes, but your accounts receivables can be resolved around the clock, even when your office staff has gone home for the day.
Still, as many entrepreneurs have learned over the decades, adapting new technology requires additional considerations. Otherwise, you could end up marring your name in an embarrassing situation or, worse, a lawsuit.
1. Compliance: Despite any assurances you hear from a sales representative, don't sign the contract without an independent vetting of your new system and its procedures with an attorney, along with your third-party accounts receivables partner. With a higher-profile, more sophisticated system representing your business, it is especially important to achieve rock-solid adherence to federal and state debt collection laws.
2. Consent: If your system makes use of automatic dialers or prerecorded messages, for example, you will need to obtain the customer's written consent before you use these features to reach out on their wireless number. This is also true of emailed messages.
3. Notification: Before your customer pays online, make sure they have clear and unmistakable access to your financial disclosure as well as information about their rights and next steps. Messaging needs to be clear they have a right to see, for example, a detailed invoice before they pay.
4. Disclosure: Here's one technological faux pas you need to avoid: Since people can access their accounts at work and on the go, the customer should be in complete control of any audio. If a message automatically blares out into the world that their delinquent account is about to be sent to a collection agency, the resulting embarrassment will definitely damage your relationship. Worse, this could be interpreted as unauthorized disclosure, which would run you afoul of the Fair Debt Collection Practices Act.
If you should choose to look at a virtual assistant system to enhance your internal accounts receivables system, it should, above all, enhance the customer experience. After all, the ideal outcome would create a path back to your business. That's why it's also important to take just as much care in choosing your collection partner. Talk to IC System today and learn how we can help you recover outstanding debts with our high ethical standards and professionalism.
Need collection help?
Call us at 1-800-279-3511 to REQUEST PRICING!
Brian Eggert is a business development specialist and writer for IC System, one of the largest receivables management companies in the United States. With 18 years in the collection industry, Brian's experience includes operations, client service, proposal writing, blogging, content creation, and web development.