IC System Celebrates 35 Years of Giving Back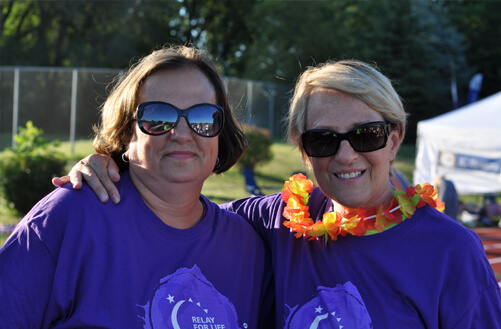 IC System recently celebrated the 35th Anniversary of our in-house philanthropic team, called ECHO (Employee Charitable Help Organization). ECHO volunteers coordinate and carry out our company's charitable efforts both in the office and in the community throughout the year. Whether the charity group arranges a bloodmobile from the American Red Cross to visit the office or leaps into the icy Mississippi to support the Special Olympics with the Polar Plunge, ECHO devotes itself to giving back.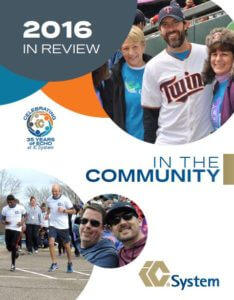 Our new booklet, In the Community (download the PDF here), showcases some of IC System's 2016 charitable efforts. Members of ECHO logged over 536 hours in community events and helped raise $32,000 in 2016 alone. All funds raised went to charities like the American Cancer Society, ARMing Heroes, Toys for Tots, Children's Hospitals and Clinics of Minnesota, Shoe Away Hunger, St. Jude Children's Research Hospital, Ronald McDonald House, and many more.
"ECHO is a way for me to give back to the community around me. Growing up, my family was assisted by different community organizations that helped us get through some tough times. So I know what it feels like to be on the needing end, and it's an honor now to be able to give back and help someone else in need," said Tim Scholl, an ECHO leader.
Through their efforts, the members of ECHO truly exemplify IC System's Core Values of People, Integrity, Performance, Pride, and Innovation. ECHO volunteers are passionate about what they do, and IC System takes pride in their yearly efforts. The 2016 members of ECHO include Joel Bierbach, Robin Borneman, Rocky Bzdok, Katie Edmeier, David Gunderson, Kyle Leeks, Thomas Mayfield, Nicole Mueller, Crystal Rolfzen, Tim Scholl, Siri Skoriuchow, Chrysten Strawser, and Daynesha Younger.
Brian Eggert is a business development specialist and writer for IC System, one of the largest receivables management companies in the United States. With 18 years in the collection industry, Brian's experience includes operations, client service, proposal writing, blogging, content creation, and web development.