The Emergency Room's Latest Visitors: Dental Patients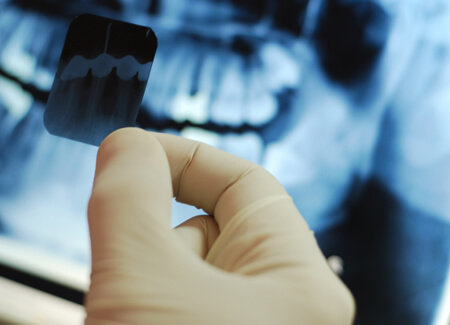 The emergency room and the dentist office. It used to be a case of "never the two shall meet," and customers needing the one had no reason to visit the other. These days, that's no longer the case.
A growing number of emergency rooms across the nation are taking and treating patients with dental problems. In fact, ER visits for dental-related issues have doubled from 1.1 million in 2000 to 2.2 million in 2012, according to the American Dental Association's most recent data. That equates to one visit every 15 seconds.
"This is something I deal with daily," Dr. George Kushner, director of the oral and maxillofacial surgery program at The University of Louisville told USA Today. The problem shows no signs of stopping.
An issue of money
Skyrocketing bills and a lack of dental insurance are pushing millions to the emergency room. Research shows that 85 percent of ER visits for dental problems were made by people who lacked dental insurance or had government insurance plans.
Treatment changes have not benefitted from the Affordable Care Act either, because the act offers dental benefits only to children. Medicare/Medicaid services vary by state and are limited when it comes to dental care.
This is an expensive bill for taxpayers. According to Healthjournalism.org, more than 4 million patients visited hospital emergency rooms for dental care between 2008 and 2010, resulting in a cost of $2.7 billion. If these procedures had been performed in a dentist's office instead of the ER, many of them would have been a third of the cost.
Finding a solution
To keep dental patients out of the ER, experts agree that access to proper dental care must be more widely available to lower-income populations. How this is done, however, remains open to debate. Some researchers point to the need for additional dental providers in poorer areas, while others say the Medicaid program must be expanded to catch people missed by the Affordable Care Act. Until a final solution is found, healthcare's cardinal role in all disciplines remains true: preventive care is far more cost-effective than reactive options.
Addressing this issue within your practice, either with signage or a simple discussion with patients, will get your patients thinking about and prepare for what they would do, both practically and financially, in a dental emergency situation. Of course, should you have to send any of these patients to collections, a patient-friendly collection agency like IC System will approach collections with the sensitivity and patience to resolve the matter while retaining your patient relationships.
Need collection help?
Call us at 1-800-279-3511 to REQUEST PRICING!
Brian Eggert is a business development specialist and writer for IC System, one of the largest receivables management companies in the United States. With 18 years in the collection industry, Brian's experience includes operations, client service, proposal writing, blogging, content creation, and web development.