Why dental practices rely on automation for their revenue cycle management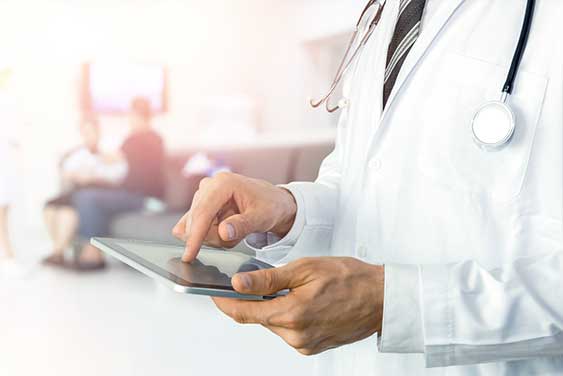 In the coming year, many dental practices have big changes planned. According to a survey of more than 2,000 healthcare providers, a vast majority will rely on automation for some areas of their revenue cycle management, a move that can speed up payment and increase cash flow. These upgrades, according to the Black Book's 2017 Revenue Cycle Management Survey, reflect today's challenges that come with paying for medical care:
• More patients report they are carrying health insurance, but they're also on these higher deductible plans that come with higher out-of-pocket costs.
• Because patients owe more money for their healthcare, they also play a larger role in revenue flow for hospitals and clinics. As any billing manager can attest, the timing in which patients remit payment can vary wildly. According to the survey, 83 percent of small physician practices say their top collection challenge is receiving payment from high-deductible patients in a timely manner. Second on the list, at 81 percent, is the difficulty of communicating to patients what they owe.
What's the solution? Using technology to automate revenue management systems as well as offering more patient-focused payment solutions that can speed up and maximize reimbursement.
• Ninety-one percent of providers plan to invest in revenue cycle software that automates insurance verification. The main benefit of this move is that it gives providers the ability to better communicate with patients at the front end whether their medical care is covered, or if there's a deductible to pay. Not only should this ease their anxiety about the next billing cycle, patients say in other polls that knowing their medical costs upfront lets them budget and plan for their deductible.
• Eighty-seven percent would like their organization to offer mobile and online payment options. Offering patients an easy and secure method to pay on their own terms using methods they prefer will result in faster payment for the clinic. However, to truly boost cash flow, look for a payment solution that has the ability to reconcile the payment with the invoice for faster back-office processing, and faster access to capital.
• Eighty-five percent want to add automated coding software and price estimation. Paired with electronic claims submission, coding software lets the practice increase the turnaround when submitting claims to the insurance payer more quickly.
When the time comes for your practice to upgrade its revenue management system, IC System offers a practice management plug-in that lets you resolve late bills quickly. It automatically submits debts to the collection stage, eliminating the need to manually enter the accounts and record payments. This saves staff time, and your practice will see an increased cash flow.
Need collection help?
Call us at 1-800-279-3511 to REQUEST PRICING!
Brian Eggert is a business development specialist and writer for IC System, one of the largest receivables management companies in the United States. With 18 years in the collection industry, Brian's experience includes operations, client service, proposal writing, blogging, content creation, and web development.