Our Roots in Dentistry
IC System's dental debt recovery services will collect your past-due accounts while preserving your sensitive patient relationships. Our dental collection services ensure that your staff saves time from having to recover patient debts. Whether you're part of a large clinic or a single-dentist practice, our products like Recovery Plus and Premier Collect will meet your needs, allowing you to focus on what's important: the oral health of your patients.
Our recovery plans offer a diverse array of collection products and services, including phone calls and letters, but also options such as credit reporting on dental accounts receivable. Our products provide a higher rate of returned revenue, while our friendly patient financial representatives ensure your dental patients will return to your office after paying their bill. Sign up for a FREE QUOTE below and learn why IC System's extensive experience as a dental collection agency makes all the difference.
Blog: Learn how dentists can increase revenue by having better financial discussions with patients
Download: Not ready for a collection agency? We can help you make better collection calls from your office. Download our FREE whitepaper on Why Nice People Collection Bad Debt.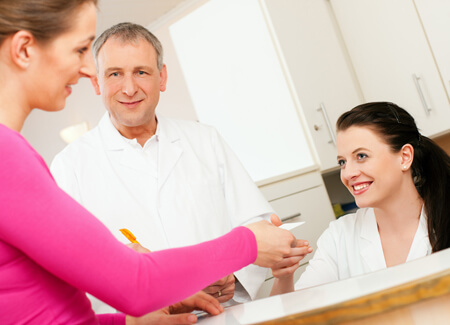 What Our Clients Think
I love IC System because they have great customer support. I always get the answers I need in a professional, timely manner. I would recommend them to anyone who needs a collection agency.
One of the best things I like about IC System is the collection format form. They make the process to fill out the form so simple! Thanks IC System!
Lori
All Smiles Dentistry
I love the fact that I get instant access to accounts and activity online. I would recommend IC System to to anyone looking for a user-friendly collections agency. Thanks for all you do!