Dentists: Collection Plans Reduce Accounts Receivable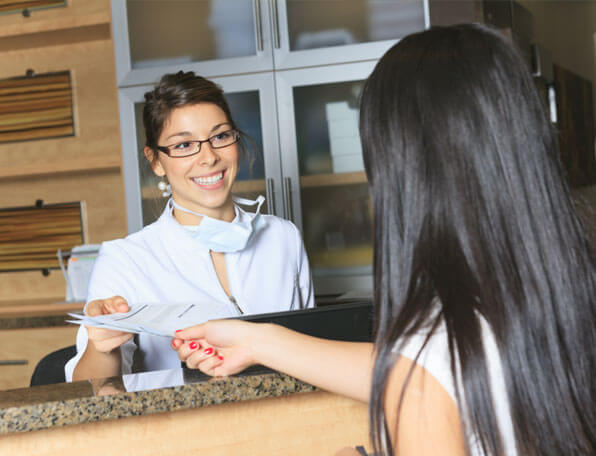 Just as it's satisfying to remove dental plaque, it would be ideal to completely zero-out the account receivables column in your books. Since that's unrealistic, the next best thing is to prevent the account receivables from accumulating to the point that the practice finds itself in the midst of a cash shortage. One easy way to accomplish this is establishing a collection plan. Here are some ways to begin to get the cash flowing again.
Evaluate your dental practice management system
Whether your system is aged and out-of-date or you haven't yet developed a firm grasp on this aspect of the business, it's worth the time and money to evaluate your system. Start with an online course, and then tap your network of colleagues to find a dental practice management consultant who can work with you to help you find one that's better suited for your practice and goals.
Get patients on board
When patients need treatment for a dental condition, one important component is a discussion of the treatment plan. It's not just about education; this is about getting patients involved and feeling invested. Present alternatives along with their advantages and downsides. During treatment, show and explain what is happening, along with the expected outcomes and benefits. And always provide a summary of the treatment and their follow-up care. Bottom line, this conveys to the patient that their treatment has value.
Have the money talk
Discussing treatment presents the perfect opportunity to discuss financial implications. With the help of your office staff, now's the time to present what their insurance covers, how much they'll have to bridge the gap with out-of-pocket costs, and whether financing is available. Much like with the treatment plan, involving them in the discussion gives them a sense that they have granted consent and they'll be more likely to take responsibility for their obligations.
Payment should be clear and easy
In addition to having a clear financial policy that's easy to understand, it's also important to make it as easy as possible for the patient to make payments. That includes lifting some common barriers, such as password requirements to make online payments (people often forget these, and there are password-free payment alternatives out there) or denying payments from a spouse or family member (divulging the amount owed is not the same as divulging the conditions and treatment).
And should the need arise to submit an account to collections, turn to a collection partner that has the deep resources and high standards of professionalism to help you achieve your desired financial outcomes.
Brian Eggert is a business development specialist and writer for IC System, one of the largest receivables management companies in the United States. With 18 years in the collection industry, Brian's experience includes operations, client service, proposal writing, blogging, content creation, and web development.