Upgrade your dental office payment options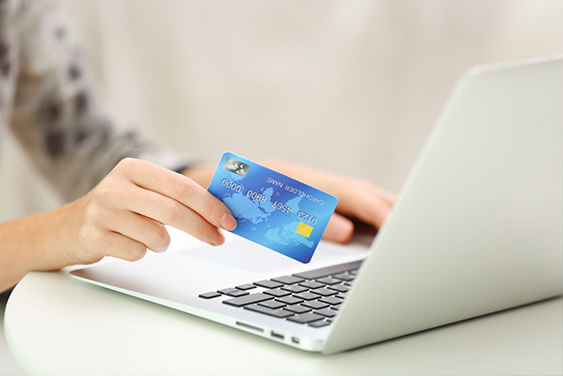 Here's something you may not realize about Americans: We're still pretty attached to paper checks, and your dental practice is probably no exception, even if credit card payments are still accepted at the front desk. Still, it's pretty clear the paper check is on its way out. In one decade, the trusty check has gone from the most common form of non-cash payment to being eclipsed by debit cards, credit cards, and electronic transfer, according to the Federal Reserve. Taking steps to upgrade your dental office payment options. Reducing check payments also reduces the time and labor to process payments, allowing you to receive payment more quickly. This makes payment processing more efficient and decreases time and money spent on collections.
Start accepting electronic insurance payments

Dental practices have an opportunity to recapture time and money by making the switch to electronic funds transfers when processing insurance payments. According to the National Association of Dental Plans, only 11 percent of dental plans are not equipped to issue electronic payments. Yet in 2015, 92 percent of dental practices still accepted payment from health plans and providers by paper check, while the remaining 8 percent were considered fully electronic (ACH/EFT), according to the 2016 CAQH Index.
What's interesting about this report is a majority of dental practices are already submitting claims (74 percent) and verifying eligibility and benefits (58 percent) through fully electronic means. Upgrading the system to one that accepts electronic payment from payers is the next logical step. When comparing the time spent and costs for every transaction, the savings benefits are clear:
* Providers spend anywhere from 5-17 minutes on each paper check, versus 1-4 minutes on electronic payments.
* Processing each check costs providers $2.89, compared to $0.69 per EFT.
Add payment features
In real life, patients are customers — people who have lots of other bills to pay, and chances are, they're using debit and credit cards. Along with that, it's important to remember that in the span of a decade, customers now have an array of safe, easy and convenient ways to pay by credit card online and with their mobile devices. They value having control over when and where they pay. They also want to be sure it's safe.
A secure online payment portal lets your patients pay on their terms. Even better, if the widget lets them set up automatic, recurring payments to pay down higher-cost procedures, that ensures on-time payments to you.
Adding mobile pay services at the front desk and online is also a simple and secure way to streamline the payment process for patients in and out of the office. These add another layer of security in the transaction, but allow customers to settle up without having to dig out their credit or debit cards.
Need collection help?
Call us at 1-800-279-3511 to REQUEST PRICING!
Brian Eggert is a business development specialist and writer for IC System, one of the largest receivables management companies in the United States. With 18 years in the collection industry, Brian's experience includes operations, client service, proposal writing, blogging, content creation, and web development.