Priority Number One: The Patient Experience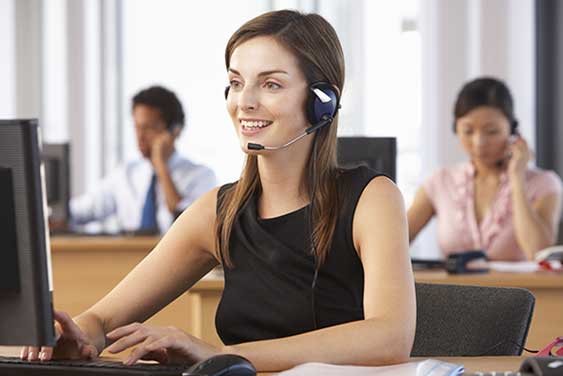 A bad collection experience can easily bruise the relationship between the patient and a healthcare or dental provider if the wrong approach is used by the provider's collection agency. IC System approaches every call with the consumer experience in mind, with the full understanding that our patient financial representatives are calling on behalf of our clients. Below are a few ways in which our collection agency preserves the relationship between our clients and their patients, while also providing excellent recoveries.
People and Integrity are two of IC System's Core Values, and they mean we do the right thing by treating all patients with dignity and respect. This philosophy shapes every phone call we make or letter we send.
Tone of voice is essential to every phone call. We approach collections with a friendly and helpful tone that demonstrates empathy and understanding. Our representatives have been trained to de-escalate the tense situations that can sometimes arise on a collection call, and then find a way to move forward and determine a resolution that will satisfy all parties.
If we've done everything we're supposed to, patients will want to return to our clients' offices for future treatment. This means that practices can continue to grow with the confidence that, should the need arise, IC System will recover past-due accounts and maintain the integrity of the patient relationship.
To measure these priorities, IC System maintains a Call Quality department with a focus on auditing collector calls, providing constructive feedback, and grading each call to meet our high standards. Among the scoring criteria, patient financial representatives are scored on their active listening and rapport building skills, as well as their ability to follow client specific and HIPAA guidelines.
By concentrating on creating a positive patient experience, IC System has learned that our results and financial outcomes have improved. Our Call Quality department has discovered that the higher the quality of the call, the greater the likelihood of payment. This means that fostering a positive patient experience in our interactions has led to increased recoveries for our clients.
Every IC System call seeks to improve the financial outcomes for both the patient and our client. As it turns out, the best way to do that is by being nice.
Learn more: Download our FREE whitepaper on Why Nice People Collection Bad Debt.
Brian Eggert is a business development specialist and writer for IC System, one of the largest receivables management companies in the United States. With 18 years in the collection industry, Brian's experience includes operations, client service, proposal writing, blogging, content creation, and web development.