Is your practice meeting your patients' digital expectations?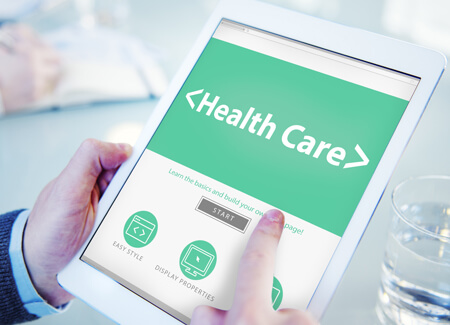 We don't always think of patients as consumers. But it's important to consider how your patients' experiences as a customer influences their expectations when they contact providers. One of these experiences you might want to strongly consider is digitizing appointments.
Aligning with patient expectations
Consider what's happened over the last decade. Buying and banking habits have shifted to digital. How often do you use your phone to shop, download music, transfer funds and pay bills? Even prescriptions are easily refilled with a simple text message.
If you don't offer at least some digital tools to your patients, the research suggests you may be out of sync with your patients' expectations, which is having their choice of channels to interact with your office. Companies that offer web self-service programs, for example, have an 85 percent increase in annual customer retention rates over those that do not.
What can be digitized
Online self-service options make sense for providers' offices. Many people's work schedules collide with clinic hours. If they have other channels available to schedule and cancel appointments besides the telephone, scheduling and keeping appointments is faster and easier.
In addition, these systems can send reminders by email, text or whatever method the patient prefers.
Don't stop at appointments. Systems allow patients to take care of other matters days before the appointment, rather than minutes, so you can have their insurance, health and screening survey information at the ready. You may even be better prepared to bill them before they ever leave your office.
Even the smallest practices can add information to their websites to save patients a simple phone call by including an FAQ section on their website that addresses basic information about care, insurance, billing and appointments. It's also smart to make your billing and financial policies available online and a portal that allows patients to send emails.
But don't ditch human contact
Still, we haven't fully arrived in the automation age. Most customers can identify circumstances when they prefer to speak to a person. When problems and questions increase in complexity, patients will still want to easily reach a human being to help them. If your staff members are not tied up on the phone rescheduling appointments, they'll be more available to solve the bigger problems. Plus, if patients can prepare for the call by finding some of their answers online, your staff will be able to potentially shave several minutes off the phone call.
Need collection help?
Call us at 1-800-279-3511 to REQUEST PRICING!
Brian Eggert is a business development specialist and writer for IC System, one of the largest receivables management companies in the United States. With 18 years in the collection industry, Brian's experience includes operations, client service, proposal writing, blogging, content creation, and web development.