Improving Cash Flow for Small Business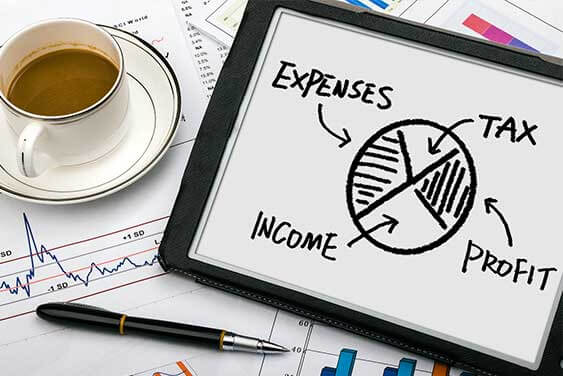 Cash flow is the lifeblood of any business, and that's especially true for a small business. But it doesn't always flow in an even and orderly fashion. On a graph, revenues have ups and downs, fluctuating with the economy or other factors. This forces many entrepreneurs to rely on various forms of credit, including receivables financing, to help them meet monthly expenses, like rent, supplies, leases, and payroll. Lenders offer easy solutions that let entrepreneurs get access to cash quickly. Over time, fees and interest rates can add a lot to business costs. Sometimes, small-business owners find that a few smart cash-flow strategies can lift the reliance on credit. Here are a few to think about:
Have a cushion of cash: Ideally, every business has the ability to build its own emergency fund with cash to cover unexpected market changes, seasonal lags, and more, so you don't have to fall back on credit lines and other borrowing solutions to keep operations going. It starts by looking for ways to reduce expenses without sacrificing the quality that your clients and customers expect. Examine contracts with suppliers and vendors to make sure you're getting your money's worth, and research money-saving solutions such as outsourcing less essential operations.
Go back to the negotiation table: Timing is everything. Yes, vendors and suppliers need their money just as much as you do. But if the current payment schedule leaves you struggling with a low balance and a need to turn to short-term financing, renegotiate. A new payment schedule can make a huge difference in your cash flow. To make a later payment more palatable, offer an electronic or automated payment so they'll have the assurance that, in spite of a couple of weeks' delay, they'll get it consistently.
Don't allow late-paying customers to slide: Being agile and responsive to client needs is what keeps you in business. The exception to this rule is on-time payments. When customers are allowed to push this to the limits, it makes it harder for you to stay in business. Begin with a foundation of clear billing procedures. If you don't already have one, create a billing policy and share it with each customer. It should set forth everything they need to know: billing schedule, incentives for early payments, appeal process, and collections.
Work with an accounts receivable partner: Using a collection agency may seem counterintuitive because you have to pay for services that collect what you're already owed. As long as you choose an ethical collection partner that sees itself as an extension of your business, you may be pleasantly surprised by the results. In many cases, a courteous letter from a third party motivates many late-paying customers to get current on their accounts. Also, they'll be able to recover revenue that you don't have time to chase. Run your business, and let the experts collect your past-due accounts.
Bottom line, managing your cash flow can help you steer away from costly credit solutions and keep more money in your pocket. Talk to IC System and learn more about how our accounts receivable solutions can help your cash flow.

Brian Eggert is a business development specialist and writer for IC System, one of the largest receivables management companies in the United States. With 18 years in the collection industry, Brian's experience includes operations, client service, proposal writing, blogging, content creation, and web development.