5 Tips: How to choose a collection agency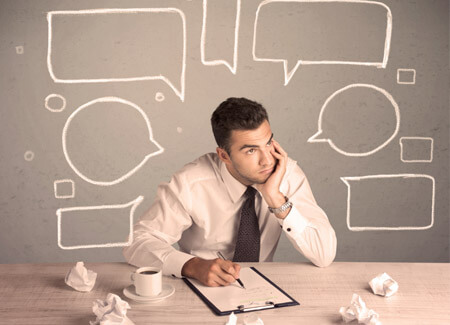 When customers fail to pay for the services or products you provided, at some point, you'll need assistance from a debt collection partner. But this is so much more than just a simple transaction. This is a situation with a great deal of responsibility for both your business and the collection partner.
If your third-party debt collector is a bad fit for you — that is, it's not built to work on your behalf — that firm could very easily stumble into trouble. This could splash back on you in the form of fines, lawsuits and bad publicity. A good collection agency should have a well-built system designed to avoid these situations.
How do you know what to look for? Here are five questions to ask before you sign a contract.
1. Is it built to work with your industry?
Every industry has its own terminology, systems, rules and laws. Collecting a medical bill has a different set of standards and regulations than collecting a utility debt. When choosing a collection partner, ask about training programs and in-house tools and resources for employees.
2. What's the technology like?
Good systems reduce inefficiencies and increase returns. Look for companies with skip-tracing services, which can help locate customers that have seemingly disappeared. Also, companies should have algorithm processes that use data to build customer profiles so they can use the best approach. (For example, a younger customer may prefer initial contact by email and online portal to pay.) Finally, modern agencies give you real-time access to your accounts.
3. Where is your collection agency licensed and insured?
Even if your customers are local, people move. If your agency isn't licensed or bonded and insured in your customer's new state, what you have is another barrier to recovering the money.
4. How do you ensure employees adhere to federal and state laws?
Most collection agencies will tell you in the marketing materials they adhere to the Fair Debt Collection Practices Act (FDCPA). Ask more questions, such as which practices are in place to train and audit the employees to make sure they follow federal law. Don't forget other regulations. A well-built collection agency has systems to adhere to industry-specific laws and rules from state to state.
5. Is the company accredited?
Not all states require accreditation, but membership in an organization such as ACA International is a good sign. To belong to ACA International, members must be bonded and take the pledge to follow the nonprofit's code of conduct for debt collectors, along with state and federal laws. Agencies that don't are subject to review by the ACA's Ethics Committee.
Before you commit to a collection partner, make sure you have a good grasp of their core values and practices so you know debt recovery will be done the right way on your behalf. Since 1938, we at IC System have built our business to represent thousands of businesses across many industries in all 50 states.
Need collection help?
Call us at 1-800-279-3511 to REQUEST PRICING!
Brian Eggert is a business development specialist and writer for IC System, one of the largest receivables management companies in the United States. With 18 years in the collection industry, Brian's experience includes operations, client service, proposal writing, blogging, content creation, and web development.