5 Tips: How to Choose a Collection Agency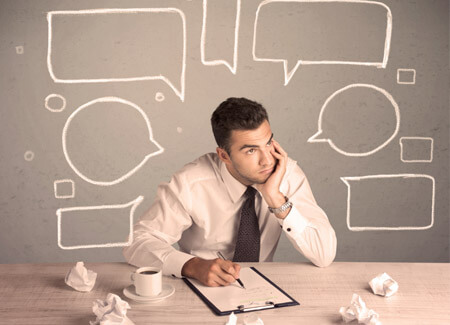 When consumers stop paying for the services or products you provided, at some point, you'll need assistance from a debt collection partner. But there is so much more than just a simple transaction when you choose a collection agency.
If your third-party debt collector is a bad fit for you — that is, it's not built to work on your behalf — you could very quickly stumble into trouble. This could splash back on you in the form of fines, lawsuits, and bad publicity. A good collection agency should have a well-built system designed to avoid these situations while recovering your revenue and preserving your consumer relationships.
How do you know what to look for? Here are five questions to ask before you sign a contract.
1. Are they experts in your industry?
Every industry has its terminology, systems, rules, and laws. For example, collecting a medical bill has different standards and regulations than collecting a utility debt. When choosing a collection partner, ask about training programs and in-house tools and resources for employees regarding your industry.
2. What technology do they use?
Intuitive online portals, collection software, and collection technology will reduce inefficiencies and increase returns. Look for companies with skip-tracing services, which can help locate customers that have seemingly disappeared. Also, companies should use data to build detailed strategies and consumer profiles, so they learn and use the best approach. Finally, modern agencies give you real-time access to your accounts.
3. Where is your collection agency licensed and insured?
Even if your customers are local, people move. If your agency isn't licensed or bonded and insured in your customer's new state, what you have is another barrier to recovering the money. Find a nationally licensed agency that can collect from consumers no matter where they move.
4. How do you ensure employees adhere to federal and state laws?
Most collection agencies will tell you they adhere to the Fair Debt Collection Practices Act (FDCPA) and Consumer Financial Protection Bureau (CFPB). But what about Regulation F, a new regulation passed down by the CFPB? Find out if your agency is compliant. Ask more questions, such as which practices are in place to train and audit the employees to make sure they follow federal law. A well-built collection agency has systems to adhere to industry-specific laws and rules from state to state. Ensuring your agency has a thorough understanding of federal and state laws that govern the collection industry will protect you from legal risk.
Before you choose a collection agency and commit to a partner, make sure you grasp their core values and practices, so you know debt recovery will be done the right way on your behalf.
Since 1938, we at IC System have built our business to represent thousands of businesses across many industries in all 50 states. Learn more about IC System.

Brian Eggert is a business development specialist and writer for IC System, one of the largest receivables management companies in the United States. With 18 years in the collection industry, Brian's experience includes operations, client service, proposal writing, blogging, content creation, and web development.