Changing Trends: Calling Cell Phones for Debt Collection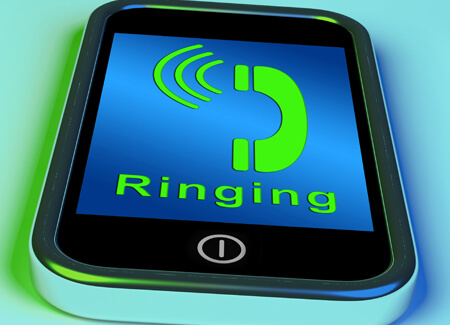 Everyone has a cellphone, and if you're calling cell phones to collect on an outstanding debt, a timely call to a person's cellphone can be an effective way to pursue a collection. But it's not as easy as it sounds. The industry is flush with rules and procedures regarding collection calls to cellphones and any failure to follow them could lead to costly fines and other penalties.
Let's look at the dos and don'ts of dialing cellphone numbers in pursuit of collections, all so you can learn a little more about the process and the guidelines that collection agencies must follow.
Do: Know essential legislation. Any pursuit of a collection via phone will be regulated by the Telephone Consumer Protection Act and/or the Fair Debt Collection Practices Act,   the latter of which applies predominantly to collection agencies. Individual businesses collecting on their own debt must adhere to the TCPA, so learn the guidelines of the TCPA and follow them closely.
Do: Secure written consent. Since October 16, 2013, written consent has been required for all pre-recorded calls, texts and auto-dialed calls. If you have failed to secure this written consent, a collection agency cannot pursue collection tactics employing any of these technologies. If an issue of consent appears, it is on the creditor to prove prior consent exists.
Don't: Forget you can make collection calls the old-fashioned way. A lack of consent may prohibit a collector from contacting a customer using a robo-dialer, but that doesn't mean the collector can't pick up the phone and simply make the call. This could also be an effective way to settle the debt quickly and fairly.
Don't: Use pre-recorded messages. Like contacting a person via auto-dialer, using a pre-recorded message without written consent is illegal — so you should think over using the practice. Besides, you have a better chance to collect successfully when you employ a human touch.
Don't: Be abusive. Lying, abusing or treating a customer unfairly all violate the TCPA. Instead, reputable collectors can approach collections with a consumer-friendly approach, doing so within the bounds of the law. Only by creating a positive consumer experience can a collector get to the business of discussing the outstanding debt. That positive experience is the best course of action for all collection calls, and what's more, provides the collector with the opportunity to turn a past-due consumer into an active customer once more.
Need collection help?
Call us at 1-800-279-3511 to REQUEST PRICING!
Brian Eggert is a business development specialist and writer for IC System, one of the largest receivables management companies in the United States. With 18 years in the collection industry, Brian's experience includes operations, client service, proposal writing, blogging, content creation, and web development.