How Debt Collection Works: Data Scrubbing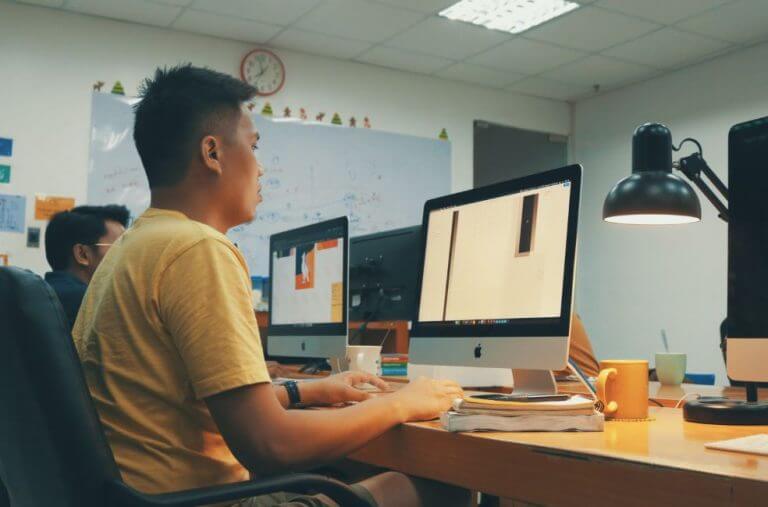 Data scrubbing to ensure accurate consumer information is an essential debt collection tool. IC System's data scrubbing and optimization program cleans your accounts to support effective collection efforts with higher quality data. Having good data means we take a smarter approach to your accounts.
IC System's "How Debt Collection Works" blog series continues with this in-depth look at data scrubbing. By this stage in our process, you have already selected your collection product and submitted accounts to IC System. Mike Selbitschka, IC System's Vice President of Operations, shares his expertise about how our data management processes work to improve recoveries.
Clean Information Helps Collection Efforts
IC System scrubs every account before any collection efforts take place. Having clean consumer data means we can focus our energies on the right accounts. Mike explains, "Data scrubs allow us to find and validate the most accurate consumer contact information. We want to target the best available information to make the collection process efficient."
Consumers frequently change residences and switch phone carriers, so having their current information is crucial for effective collections. "Consumers often move from phone carrier to carrier. Sometimes they carry the number with them, sometimes not. Data scrubbing allows us to find alternate numbers," Mike says. "Additionally, our process identifies mobile numbers to make sure there are no TCPA violations in our collection efforts."
Moreover, the population is transitory. Our data shows that up to 15% of the US population moves each year. In collections, having a correct address can make all the difference. Mike explains, "People move a lot. And knowing that letters are a really valuable tool, getting an accurate address from a scrub becomes very important. With clean information from the outset, we can avoid wasting time calling the wrong numbers or sending letters to the wrong address."
Gathering and Excluding Information
IC System uses two skip tracing vendors to gather the best information from multiple sources. Mike details the process: "Typically, upon placement of a new account, we look for a new number with Vendor A. And if we don't find a number there, we will attempt to find a number with Vendor B. If both vendors are unsuccessful, our process is to keep looking every ten days for a new number. We normally run this process for the first 90 days. After that, we allow our trigger program to continue to monitor and look for information."
The trigger program Mike references is conducted by IC System's data scientist firm, which uses a dynamic, automated notification system to search for additional cell phone numbers, addresses, and more than 20 other data points that could lead to better data.
Our data scrubbing process also excludes individual accounts that should not be contacted. Mike explains, "We exclude any consumer that is part of a bankruptcy proceeding, or when the responsible party is deceased. If the responsible party becomes deceased or files bankruptcy after the initial account placement, IC System is notified and closes the account. We also adhere to the Servicemembers Civil Relief Act (SCRA) and close accounts for anyone in active service. Consumers who show a history of litigiousness toward collection agencies are removed as well."
Optimizing Our Process
Our performance remains at the forefront of our client relationships, and our evaluation of that performance is continuous.
We use analytical models to achieve maximum account penetration, while also adhering to any contact restrictions. "Our analytical models take state or federal collection restrictions into consideration," Mike adds, "and this approach limits the risk to both IC System and our clients."
Using data scrubbing and analytics to drive our approach, IC System can make the most of your past-due accounts. Rather than trying to get in touch with your consumers when they are months past-due, placing those accounts with a third-party agency experienced in a smarter approach can save you time and speed up your cash flow.
In the next How Debt Collection Works blog, we'll talk about IC System's Collection Strategy, including calls, letters, and collector training.
Need additional help now? Learn more about How It Works

Brian Eggert is a business development specialist and writer for IC System, one of the largest receivables management companies in the United States. With 18 years in the collection industry, Brian's experience includes operations, client service, proposal writing, blogging, content creation, and web development.