A Story about Why Your Business Needs a Collection Agency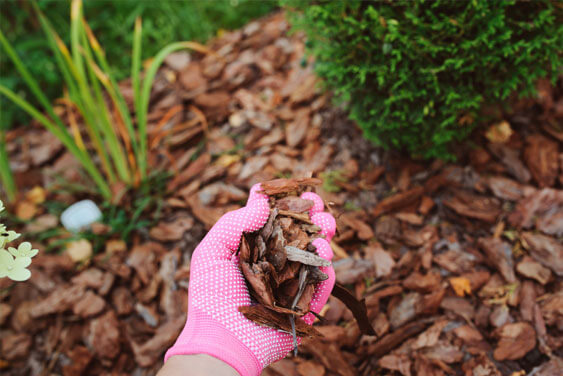 I recently discovered that most small businesses don't realize the importance of working with a collection agency. A friend of mine, let's call her Daisy, is a master gardener, and she runs a landscaping and custom gardening business. She likes working outside and having the freedom to accept jobs whenever she wants. Like a lot of small business owners, she charges upfront only for materials and invoices after-the-fact for her time. Once in a while, she runs into someone who doesn't pay.
One spring about five years ago, Daisy did some work for a consumer who wanted to create a stone-lined wood chip path leading from the house to the garden. It was a relatively small job. Daisy did the work, left an invoice for $1,000, and moved on to the next gig. A month passed. Daisy opted not to address the issue, figuring the consumer would pay eventually. Why wouldn't they, right? Another month went by. She called and left a message or two. But eventually, Daisy got busy, and she let it go.
As spring led to summer, and Daisy continued to accept other gardening jobs, she occasionally thought about that past-due account. She kept meaning to make another call or even send a friendly reminder in the mail, but she never did. When her work slowed in the fall, and she began to look at her books, she remembered that account from the spring. She typed up a letter, included a copy of the invoice, and sent it in the mail.
The letter came back to her—the consumer had moved. Flabbergasted, Daisy didn't know what to do. She tried to locate the consumer's new address by searching on the web, but she couldn't find them. Before long, she wrote off the invoice and considered it a loss.
When you're running a business, you assume that consumers will pay, and they'll pay on time. The reality is that people forget, they run into financial hardships, they move, or they occasionally need to make special arrangements. When this happens, you, as a business owner or leader in your office, probably view the non-payers as the exception to the rule. And so the idea of dedicating a lot of time to these outliers seems like less of a priority next to your day-to-day responsibilities.
But like I said to Daisy when she told me this story: Somebody's gotta do it.
Chances are, you're too busy running your business. So submit the accounts to a collection agency like IC System—and the sooner, the better. Between 30 and 90 days past-due is best. IC System will send consumer-friendly letters, we'll make calls that produce positive financial outcomes for both you and your consumer, we'll help locate the consumer with our skip tracing tools if they move, and we'll even credit report when available—all for a reasonable price.
The lesson is this: If you're running a business, you're probably way too busy to deal with your accounts receivable on your own, and working with a collection agency is a way of ensuring that you address your accounts receivable. The likelihood of your consumers paying decreases the longer you wait.
Learn more about the importance of acting fast when it comes to past-due accounts with IC System's eBook: Time is Money.
Brian Eggert is a business development specialist and writer for IC System, one of the largest receivables management companies in the United States. With 18 years in the collection industry, Brian's experience includes operations, client service, proposal writing, blogging, content creation, and web development.