How Much Do Collection Agency Fees Typically Cost?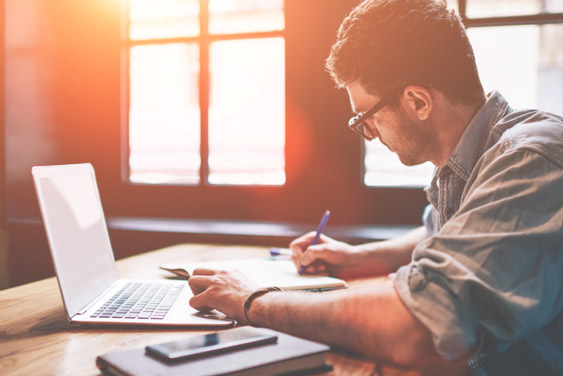 There are thousands of debt collection companies out there with different pricing options. Learning about these different options, including the average cost of most collection agency fees, makes it easier to determine the best service provider for you. Depending on the size and unique needs of your business, typical choices include contingency collections or flat free programs for third party collection services.
Contingency Collections
Most collection agencies offer contingency collection plans where you only have to pay the fee when the agency recovers revenue on your behalf.
The contingency rate is a percentage of the dollars recovered. Most companies charge anywhere from 20% to 50% contingency on dollars recovered. Additionally, some agencies may also charge a retainer for services in contingency collections contracts.
However, some factors about your accounts could increase the contingency rate because they result in more difficult collection scenarios:
If a year has passed since the date debt incurred or date of last payment/charge
If the debt has a court judgment against it
If the account had mail returned with no forwarding address
If you previously placed the debt with an agency or attorney
If the debt resulted from a bad check given to you by the consumer
Flat Fee
Some collection agencies will perform collection services for a flat fee paid upfront. Usually, the services are very specific to control costs. However, the price varies and often depends on how many accounts you plan to submit under your agreement.
For instance, IC System charges a flat fee for anywhere from $9 to $14.50 per account, depending on how many accounts you want to submit. Each account receives a series of three letters in this plan, and your office receives 100% of any dollars recovered.
After the letter series under the flat fee plan, which is the first of two phases, there's an optional contingency-based phase with more intensive collection efforts that follow.
Other Services
Although most collection agencies offer either flat fees or contingency programs, some agencies combine these services creatively. Moreover, every agency is different in terms of its policies about the minimum number of accounts, minimum balance sizes, and work effort. Therefore, it's vital that you clarify these details with an agency before signing a contract.
For instance, most businesses want credit reporting on past-due accounts, but not all agencies provide them. Among those that do, some may include credit reporting services with the cost of collection; others charge an added fee. The same is true of credit monitoring, which allows the agency to watch a consumer's credit report for signs that indicate an ability to pay. Other services such as attorney handling and skiptracing may incur additional costs as well.
The cost for these added services is not always clear. They can change depending on the age of an account or other demographics, but they impact how much revenue you recover.
Still have questions about collection agency fees?
If you're still weighing your options, remember that debt collection is a vital step to revenue recovery for the financial health of your business.
IC System can help your business recover more revenue with our contingency and flat fee plans. In addition, we charge competitive rates for our empathetic and effective services, which helped us with the BBB's Torch Award for Ethics in 2021. You can be confident that our highly-trained and compassionate representatives will treat your consumers with compassion, which results in better collections.
Learn more about why our compassionate approach delivers more revenue to your business.  
Brian Eggert is a business development specialist and writer for IC System, one of the largest receivables management companies in the United States. With 18 years in the collection industry, Brian's experience includes operations, client service, proposal writing, blogging, content creation, and web development.