4 Simple Steps to Ensure Fast Revenue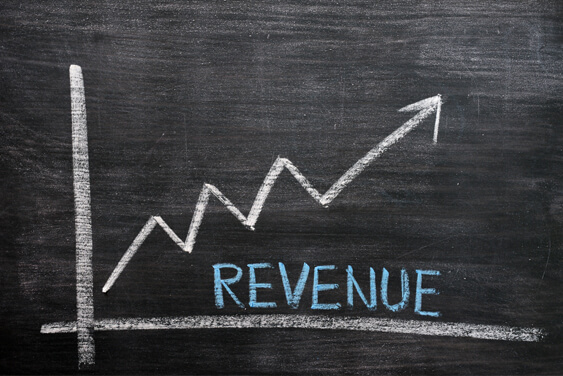 In these unpredictable times, everyone's looking for ways to achieve some measure of stability in their business. Fortunately, there are a few methods to ensure fast revenue from your accounts receivable, even in situations requiring collection efforts. Follow these simple steps, and you'll start seeing revenue returned to you faster.
Step 1: Have a Plan
If you don't have a plan or policy written for how your office responds to a past-due consumer, that's where you should start. Consult an attorney for specifics, but your financial policy should state when you consider an account late or past-due, and how you plan to act in such cases.
Best practices say you should send a bill that clearly defines the due date for payment. Typically, we see the 30-day mark as a standard for an account to be considered past-due. When 30 days have passed without payment, it's time to send an overdue notice and possibly make a call.
Step 2: Early Follow-Ups
What comes next depends on your resources. Some offices choose to handle early recovery calls and letters internally. Depending on your volume of overdue accounts, this can be a time-consuming and expensive process. That's why a lot of businesses prefer to outsource their recovery efforts.
If you choose to handle early collection efforts on your own, be sure to approach any calls or letters with a friendly but assertive tone. It's important to communicate with your consumers and find out why they did not pay on time. The reason could be something simple, like a billing question, a result of COVID-19, a life event, or a misunderstanding that led to nonpayment. Remember to approach early interactions with empathy and understanding to preserve your consumer relationships.
Step 3: Collection Efforts
If you don't arrive at a resolution with your initial collection efforts, additional calls and letters may be necessary. At this point, you could either continue collection efforts in-house or outsource the process to a collection agency.
Continuing collection efforts on your own could be successful; it could also result in a strain on your relationship with the consumer. To ensure that your consumers want to continue doing business with you after resolving their account, learn how to take a compassionate approach. IC System offers an eBook on the subject called Why Nice People Collect Bad Debt.
When you outsource collection activity, you can save your business time and considerable expense. Using an IC System collection product allows you to customize your collection process. If you want accounts to receive phone calls, letters, and optional credit reporting in a particular timeframe, or if you want to manually select the accounts that will move into the second phase of collections, you have those options.
Working with a third-party agency allows you the freedom to grow your business while they recover your revenue for you. Plus, if you hire a proven expert with an A+ BBB rating, you can rest assured that they will recover your delinquent accounts in a professional manner.
Step 4: Stick to Your Timeline
Whether you choose to collect internally or decide to outsource to a debt collection professional, managing your accounts receivable requires a strict timetable.
When an account goes past-due, you should follow up around the 30-day mark. If you plan to send the invoice to collections, be sure to do so before the 90-day mark. Adhering to this timeframe will help maximize your revenue potential in debt collection scenarios. Every month that you wait to act will drastically reduce the likelihood of recovering the money owed to you. In other words, the faster you send the account to collections, the faster you collect your revenue.
The most important thing to know:
If you want fast revenue, you need to act. If your office doesn't have time to make collection efforts, don't delay in sending the account to a collection agency. The longer you wait, the more difficult it becomes to recover a past-due account.

Brian Eggert is a business development specialist and writer for IC System, one of the largest receivables management companies in the United States. With 18 years in the collection industry, Brian's experience includes operations, client service, proposal writing, blogging, content creation, and web development.