Cash Flow Solutions for Dentists Struggling During COVID-19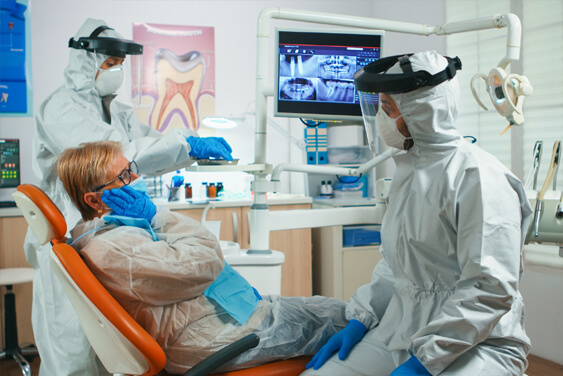 Even when there's no global pandemic to contend with, managing a dental office can be challenging. COVID-19 has been tough for the dental industry. With an end in sight given the eventual rollout of a vaccine, it's time for dentists to think about how they will manage both the influx of patients and their eventual dental collection needs. This blog offers a few cash flow solutions for dentists to ensure a healthy financial future.
The Challenge for Dentists
In March of 2020, many dental offices were forced to close their offices. By mid-summer, many of them opened back up again, but DentistryIQ reports that over half of all practices experienced a decreased patient volume. These volumes decreased even more after the surges in coronavirus infection rates in the third and fourth quarters of 2020.
More than just dealing with the decline in patients, which of course slows cash flow for dental practices, office managers have been tasked with managing a series of new requirements. Practices have been required to buy new equipment to ensure safe working conditions for staff and patients, alter their office environment to maintain social distancing, enact employee furloughs, use paycheck protection programs, and even make budgetary and staffing cuts. Given the weight of these challenges, some dentists have resolved to sell their practices, only to discover that selling presents its own challenges.
Cash Flow is King
During these difficult times, office managers have learned the business will only keep running if there's healthy cash flow. One way to ensure consistent cash flow is following a strict timeline for sending accounts to collections. Most dental offices have a past-due register of about ten percent of their total patient inventory. While collecting these accounts won't save a dental office entirely, it will certainly help.
After accounts reach the age of 120 days past-due, a dental office's chances of recovering them decrease dramatically. There's a clear correlation between the age of the past-due account and the recovery rate. Waiting reduces those chances and reduces your revenues.
That's why it's so important to have an active and engaged accounts recovery strategy, so you can recover as much as possible, as quickly as possible, and preserve your office's healthy cash flow.
Four Tips to Improve Cash Flow
Manage: Each day, generate a new list of past-due accounts so the status changes don't escape notice and slip through the cracks.
Prioritize: Prioritize debt collection accounts. Don't waste time on long-time customers with a track record of on-time payments. They'll probably self-correct when the next invoice arrives. Identify the past-due accounts that require a call or letter.
Act Fast: With each day's status change comes another group of past-due customers that need a phone call, past-due invoice, or final notice that the account is moving to collections. Don't delay in making these efforts. The longer you wait, the less likely you will be to collect.
Send to Collections: Ideally, your collection partner should receive past-due accounts between 60-90 days for the best results. That may sound early, especially in the middle of a pandemic, but if you have a partner focused on patient satisfaction, it won't be a problem for your patients.
For more tips about managing your dental office in the wake of COVID-19, download our eBook, Struggling for Cash Flow in a Time of Crisis.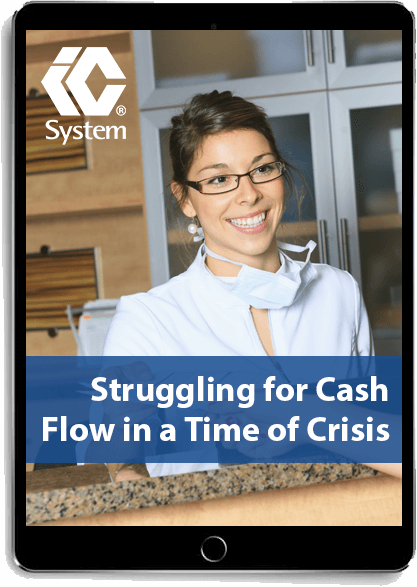 Brian Eggert is a business development specialist and writer for IC System, one of the largest receivables management companies in the United States. With 18 years in the collection industry, Brian's experience includes operations, client service, proposal writing, blogging, content creation, and web development.