Three Simple Ways to Improve Your Dental Collection Efforts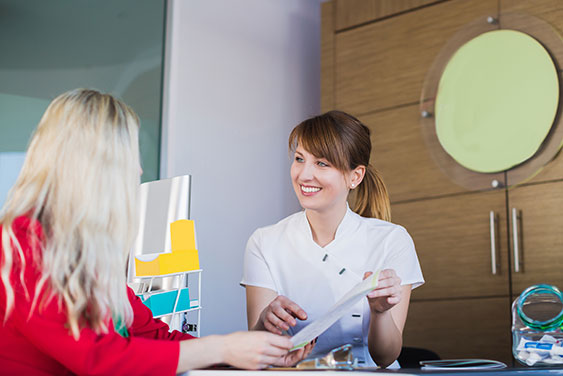 Even though the world is inching back to normality, the problem of dental accounts receivable hasn't changed. Overdue patient debt will remain a struggle as long as the dental billing process occasionally creates patient confusion and dental offices continue to be busy places that deprioritize internal recovery efforts. Fortunately, a few simple changes to your recovery posture internally and externally can improve your dental collection efforts.
1. Don't Delay
Many dental offices hope to avoid making a collection call, sending a recovery letter, or using a third-party collection agency. Understandably, they want to preserve their relationship with their patients, and a demand for payment might damage that. Other offices just don't have the staff to devote to timely recovery efforts. These factors mean that the average dental office doesn't send past-due accounts to a third-party collection for several months, often over a year.
Collection efforts, whether handled by your staff or an agency, are most effective when handled promptly. The best results occur within a window of 90 days. Any more than that, and you risk losing valuable revenue.
According to an independent study by IC System, the value of your AR inventory is worth just 87% of its original value after 90 days. That value decreases to just 33% after 120 days. For dental offices struggling with revenue, the opportunity cost of waiting to deal with your AR is expensive.
Moreover, dental offices that wait for six months to a year before sending their AR to a collection agency tend to feel that a third party isn't an effective recovery solution. At that late stage, recoveries are naturally low. And the view is that an agency picks up whatever the dental office cannot recover from their internal efforts, which are often inconsistent and ineffective.
However, when dental offices send their AR to their collection partner consistently, around the 90-day mark, they experience higher recoveries and an overall bump in their revenue.
2. Realize Collections Isn't What It Used to Be
There's a stigma around debt collection, suggesting it's an industry that hounds past-due patients and bullies them into making payments. Perhaps that is why many dental offices wait so long to send their accounts to collections.
However, over the last twenty years, the collection industry has changed dramatically. It has become more focused on the consumer experience and building positive reputations, in part thanks to the Consumer Financial Protection Bureau. Unfortunately, some bad actors remain out there, but you can still find a collection partner that treats your patients with the same care as you. Luckily, you can help avoid an unpleasant experience for your patients by finding the right agency.
If you're shopping for collection services, look at these details:
Check the agency's rating with the Better Business Bureau. Does the BBB accredit and rate them an A+?
Does the agency ask for consumer feedback? Some call centers use post-call surveys to gauge consumer satisfaction, but it's rare in the collection industry. Still, it's worth searching for an agency that does this. It means they care about the people on the other end of the phone.
Are they knowledgeable about the dental industry? Patient advocacy through education and speaking intelligently about the intricacies of the dental billing process can make all the difference to your past-due patients.
Are the employees happy in their work? Debt collection doesn't seem like the most pleasant of jobs, but an agency that holds a "top workplace" or "best places to work" award shows that it cares about its people. These awards suggest stability and a positive work culture. And if the agency cares about its people, it will probably do a better job caring about your patients.
3. Find a Collection Partner
The operative term here is "partner." Think of a collection agency an extension of the business side of your internal operations. Not only does a collection agency help recover your revenue, but it should technologically integrate with you as well.
The most important factor here is the ease of use. You have enough to worry about managing the day-to-day, dealing with the influx of patients and safety protocols. You don't need a collection partner that requires a lot of your time for time-consuming implementations.
A good partner is easy to work with and technologically efficient. Finding an agency partner that can easily connect your patient management software with their collection system is vital. Most patient management software integrates with middleware companies like SIKKA; however, not all collection agencies can integrate with this technology, making it vital to find a compatible agency. After a quick setup, most dental offices can create a link between SIKKA and their collection partner, allowing your team to send accounts to collections ad-hoc or according to an automated timeline.
Create a Smart Solution for a Business Need
Your dental office is a business, and the healthiest businesses rely on intelligent solutions to solve their challenges. Dental dent collection is a necessary function of any dental office, and the better you manage your AR internally and externally, the healthier your business will be. This means sending accounts to collections earlier, knowing what the ideal agency partner looks like, and making the most of that relationship. Following these three guidelines will help improve how much revenue you recover from your AR, give you time to focus on your patients, and make your business healthier overall.

Brian Eggert is a business development specialist and writer for IC System, one of the largest receivables management companies in the United States. With 18 years in the collection industry, Brian's experience includes operations, client service, proposal writing, blogging, content creation, and web development.