Bridge the gap: A dentist's guide to helping patients accept treatment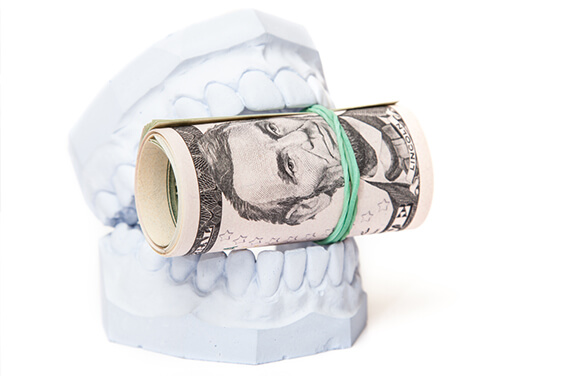 Sometimes, patients choose to put off or opt out of dental care. Certainly, a root canal or new crown is no one's idea of a fun-filled day. But something else is standing in their way: the price tag. This guide can help you lead the conversation to help patients understand the value of dental care, so they make the best choice for their oral health.
The cost of waiting
Dentists are no stranger to patients saying "no thanks" or "maybe next year." While fear of pain could be holding them back, don't dismiss the influence of cost. One-third of adults lack dental insurance, and 12.8 percent of people surveyed admitted that cost interfered with their dental care, according to a study published in Health Affairs.
The cost of waiting can be severe. Some return to the dental chair after the condition of their teeth has deteriorated and face even lengthier, more expensive treatment. Meanwhile, tooth pain sends some 2 million people to the emergency room each year, according to the American Dental Association.
Educate, educate, educate
Sometimes, patients say no because the cost is more painful than the current conditions. (When nothing's aching, why bother?) That's where patient education is critical. Use visuals and share experiences on how the condition can progress without treatment, and what the costs of treating that could look like.
Put it in writing
Help patients understand what's involved from start to finish. Supplement your talk with a printed step-by-step treatment plan. This lets them review it and process the information on their own time.
Be upfront with costs
This can feel like a gamble, but this can also build trust. According to a Harvard study, a vast majority of patients want better price transparency, and 60 percent move forward with the care plan after learning the price. One way to look at it: Once they get over the initial sticker shock, they may find a way.
Share the options
This is where your financial policy is a helpful tool. Talk about how you accept payments, and what a payment plan would look like for them. Presenting an affordable monthly cost versus emphasizing the grand total can turn a no into a yes.
Lend a hand
If you can, get creative and find ways to lower the costs. In addition to being helpful, it shows the patient you care about how the treatment affects their lives. Building trust can have a positive effect on your relationships and your accounts receivable.
Market the value of the care you offer
You know how poor dental care can have a big impact on someone's life. It can limit one's ability to speak and eat, it creates pain, and it undermines confidence. Be a guru and show patients that investing in a healthy smile is worth it. Create social media posts, sprinkle a fact or two in your communications and invoices, and create posters for waiting areas.
Partner with a reputable collection agency
Some patients will fall behind on payments. While you're in the right to recover what's owed to you, you should also appreciate how they placed their trust in you. You wouldn't want that trust destroyed by a negative experience with a less-than-scrupulous collection agency. IC System has more than 80 years of experience with dental collections. We follow the highest standards in our industry while helping you increase your revenues.
For more insights on building a profitable practice through smarter billing and collecting, download our free eBook, "Stuff They Never Taught You in Dental School: How to Collect Your Debts."
Brian Eggert is a business development specialist and writer for IC System, one of the largest receivables management companies in the United States. With 18 years in the collection industry, Brian's experience includes operations, client service, proposal writing, blogging, content creation, and web development.