3 surprising ways an ethical dental practice debt collector can help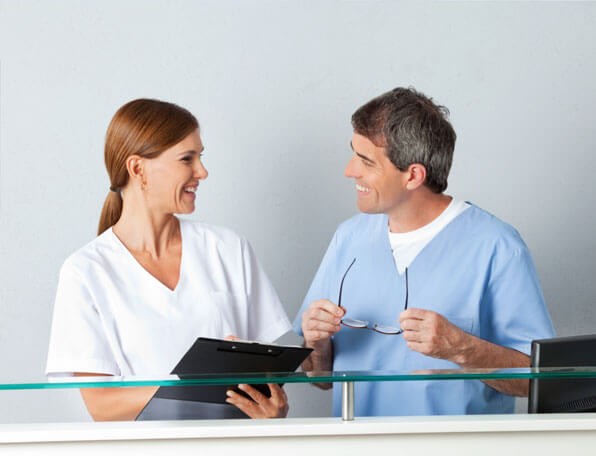 For the dental practice's office manager, cash flow is the name of the game. That means a key part of your role is collecting payment from patients, and that takes a great deal of time and resources. In many ways, a dental practice debt collector is an office manager's best friend, because it frees up time to work on other things in the dental practice to enhance efficiency, service, and patient satisfaction. As most people see it, a collection partner is there to handle seriously overdue bills, which is a time saver in itself. Nonetheless, a good collection agency can lighten the load in several surprising ways. Here are three to start with:
Address verification: It happens. You send the bill and it comes right back to the dental practice. Sometimes, people move without leaving a forwarding address. Other times, a clerical error may be to blame. Whatever happened, you may end up with a pile of these bills because your office lacks the time and resources to do the research to track down "lost" patients. A good collection partner offers an address verification service, so you can have the corrected billing information and get back in touch with your patients.
Final letters: Before the patient accounts are handed over to collections, it's important to get the transition right. Sending a final letter or two is an effective method that lets patients know their bill is past due, what's at stake, what you need from them and when you need it. At the same time, the tone should be courteous and kind, so dental patients who are having financial difficulties are more likely to resume contact and resolve the bad debt. A high-caliber collection partner can draft these on your behalf, saving you time and ensuring your patients get the right message on what's next with the past-due account. Chances are, you'll see a positive response. (Even better, there's no commission.)
Seamless representation: To many office managers, the time savings of using a collection partner to pursue bad debt on behalf of the dental practice is clear. At the same time, it may be unappealing to hand over this sensitive role to a vendor. Dentistry is a profession that comes with its own licensing and certification requirements. The last thing you want is a partner that fails to meet these high professional standards in their written and verbal encounters with patients. Bad experiences and shady methods lead to lost patients and negative publicity for the dental practice.
It does take some vetting to find the right collection partner. Choose one with high ethical standards for employees that includes follow-up training and accountability, so you can rest assured patients are treated with respect and dignity. Collection partners should also be willing to adapt any of your policies and procedures. In this stressful time, consistency and continuity will be important to your patients, and will minimize frustration for everyone.
Need collection help?
Call us at 1-800-279-3511 to REQUEST PRICING!
Brian Eggert is a business development specialist and writer for IC System, one of the largest receivables management companies in the United States. With 18 years in the collection industry, Brian's experience includes operations, client service, proposal writing, blogging, content creation, and web development.