Boost Dental Revenues by Examining Your Revenue Cycle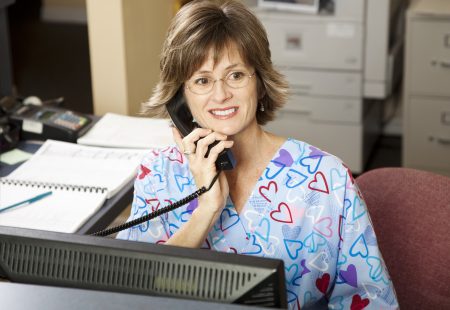 Bringing in new patients is one way to boost dental revenues at your practice, but sometimes, simply paying closer attention to your various points in the revenue cycle can increase your monthly collections. You can boost the bottom line by fine-tuning these processes.
Market to uninsured patients: Not everyone carries dental insurance, and not having this coverage is often a barrier to accessing care. Set fees for services, and consider offering a discount when patients pay in full at the visit.
Improve reimbursements: Dental practices lose a certain amount of their billed services to adjustments when the bill is submitted to insurance. Negotiate with the insurance companies for better reimbursements, focusing on frequently performed procedures. Also, if you are bringing in more Medicaid patients, take the time to walk through some scenarios and understand how it works so there are no surprises.
Collect co-pays during the visit: Rather than billing the co-pay and waiting for a payment to arrive in the mail, invest in practice-management software to help staff quickly and easily identify the co-pay amount before the patient even shows up.
Bank verification: Invest in an instant bank-verification service. When a patient's bank account does not have sufficient funds to cover the transaction, you'll be alerted quickly so you can follow up and resolve the issue immediately, rather than having to wait days or even weeks.
Bill patients in a timely manner: When you print and mail batches of bills with greater frequency, you can decrease the turnaround time between the visit and receipt of the final bill, and increase your monthly revenues.
Monitor late payments: Track your accounts receivables, taking the time to review and monitor them at least once a month.
Collect balances: As a rule, collect unpaid balances at the start of every follow-up visit. If the patient can't afford to pay the full amount, be sure to use this opportunity to set up a payment plan, offering automatic monthly withdrawals, if available.
Work with a collection agency: To recover an unpaid balance requires a large investment in staff time, not to mention a high degree of sensitivity and professionalism. Try partnering with an accounts receivable company to recover these debts more quickly and successfully. In many cases, getting a notice from another company is a powerful motivator.
Need collection help?
Call us at 1-800-279-3511 to REQUEST PRICING!
Brian Eggert is a business development specialist and writer for IC System, one of the largest receivables management companies in the United States. With 18 years in the collection industry, Brian's experience includes operations, client service, proposal writing, blogging, content creation, and web development.