Podcast: IC System featured on Dentist Money
IC System was just featured on Dentist Money™, a podcast featured on DenistAdvisors.com. IC System's own Bryan Campbell, our Business Development Manager for Inside Sales, recorded live with Dentist Money's host Reese Harper at the Yankee Dental Congress 2017 tradeshow.
Mr. Harper begins the dialogue with some common misconceptions about the collections industry, assuming that we still live in the age where Moose and Rocco knock on doors to collect past-due bills. Fortunately, Mr. Campbell sets him straight about the industry, and how IC System approaches collections—it's about providing a positive patient experience and improving financial outcomes for both patients and our clients.
Listen below as Mr. Campbell sets the stage of modern collections and discusses some of the major factors at play in the collection industry today.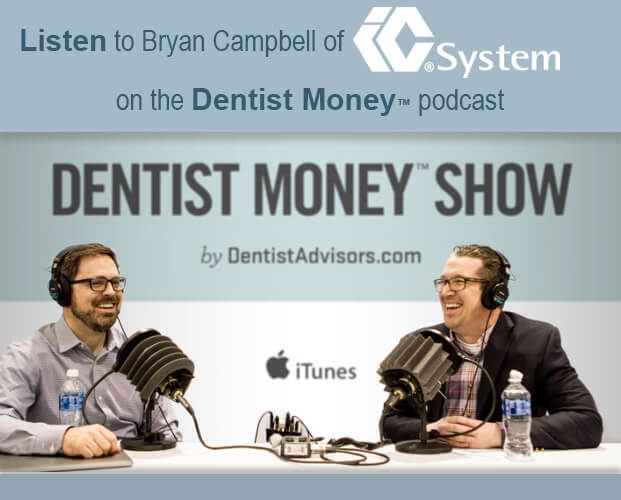 For more information about IC System's dental collection services, visit our Dental page.
Brian Eggert is a business development specialist and writer for IC System, one of the largest receivables management companies in the United States. With 18 years in the collection industry, Brian's experience includes operations, client service, proposal writing, blogging, content creation, and web development.