Dental Accounts Receivable: How much will you get back from a collection agency?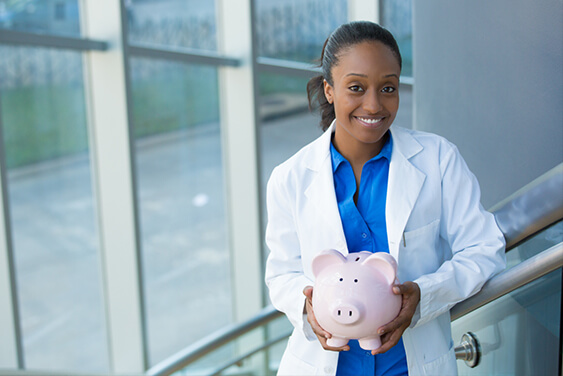 If you're looking at using a collection partner to recover bad debts from your dental patients, you might be thinking about what success looks like. A 100-percent recovery is ideal. But as you've probably surmised, that's a best-case scenario. When you're screening collection agencies for dental accounts receivable, an important question to ask is how much you can reasonably expect to recover. Their reply will reveal much about the agency.
When selecting a collection partner, one term you'll hear about is the liquidation rate. That's the percentage of the amount collected against the value of the account. If you hear a rate that stands out from the pack, be prepared to ask some probing questions. It may be the agency is obscuring details to appear more successful than they are. To help you size up the collection agencies, here are three factors that can affect the success rate.
Industry. Make sure the collection agency isn't hiding the truth with cherry-picked figures, or you'll be left comparing apples to oranges without even knowing it. The truth is, some industries see a better success rate than others. Storage companies, emergency care, and rental companies are all industries that fare worse than average. The dental industry usually experiences a recovery range of 15-20%, assuming the contact information is correct and the debts are 3-6 months old.
Speed. Maybe you have a stack of bad debts that are 3 to 6 months old. Despite repeated efforts from your office, nothing's budging, and you're hoping that working with a collection agency will provide the push to get these accounts to completion. Unfortunately, age isn't kind to accounts receivable. Accounts that are 90 days past due are worth 87 percent of their value, and the accounts that are 120 days past due are worth 33 percent of their value. (By waiting, you're leaving a lot of money on the table.) Getting the accounts to the collection agency at the right time, usually at the 90-day mark, will improve your success rate.
Methods. Now that you know that newer accounts see a higher success rate, this can help you understand something about their methods.
Most agencies see a high success rate following their first wave of collection effort — that's because getting that first notice in the mail triggers a response, especially if it helps late-paying patients realize that continuing to put off payment will result in consequences, like credit reporting.
What matters is what the collection agency does with the remaining accounts after this first wave. Actions taken beyond this step can also impact the success rate. Data scrubbing, credit monitoring, settlement, and payment plan authority are all tools that a strong collection partner can deploy to help your dental practice reduce its accounts receivable.
Need help with late-paying patients? Download our latest ebook, A Handy Trail Guide to Faster Payments and Increasing Cash Flow.
Brian Eggert is a business development specialist and writer for IC System, one of the largest receivables management companies in the United States. With 18 years in the collection industry, Brian's experience includes operations, client service, proposal writing, blogging, content creation, and web development.